Cost often plays an important role in decision making, and when it comes to vaporizers, the cost has been a determining factor for many individuals in deciding whether or not e-smoking devices are right for them. There are several things to consider when calculating the price of vaporizers and determining whether or not a vaporizer is or is not a more cost-efficient choice over traditional smoking products. Cost of the device, cost of e-liquids, cost of maintenance and accessories are all things that can influence the price of vaping.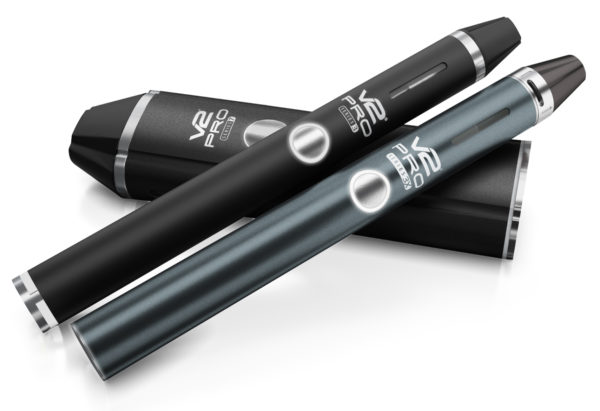 Price Influencers For a Vaporizer
The price of a vaporizer device is going to vary, like most every other product, depending on quality, brand name, and the region of manufacturing. Higher quality brand names may be more expensive initially than cheaper quality vaporizers; however, cheaper quality vaporizers may need to be replaced or may contain subpar components which pose greater health risks to the users.
Some regions require the devices to be imported, which could increase the price depending on the location it is being imported from due to shipping and custom charges. Additionally, variances in local taxes may influence the price. Furthermore, some regions have forbidden the sale and use of these types of products, adding the possibility of charges associated with violating local regulation laws. For these reasons, there is potential for a significant range in pricing of vaporizers.
Cost of The Device
The type of device, especially, can influence the price. Types of devices range, making it possible to buy a disposable vaping device, a standard vaping device for repeated use, or a more advanced device designed to be paired with special e-liquids which result in thicker puffs of vapor.
Vaporizers can be bought as singular devices or as part of a kit. The most common type of vaporizer is the Pen Vaporizer. There are two main types of Vape Pens: those designed to be used with dried herbs, and those designed to be used with e-liquids.

Prices of Pen Vaporizers for Use With Dry Herbs
A singular Pen Style Vaporizer for use with dry herbs may cost around $60 on average. However, some companies have sales that offer the device for cheaper pricing; while other companies may have more advanced designs which carry a higher premium.
Prices of Pen Vaporizers for Use With E-Liquid
A singular Pen Vaporizer designed to be used with e-liquid may be purchased for around $15 for disposable devices, and ranges from around $30 to over $100 for non-disposable devices.
Prices of Pen Vape Kits-Starter Kits & Advanced Kits
Vape Pens are also available for purchase as part of kits, which often include samples of different e-liquids. Vaporizer devices which are part of a kit can range from $50 for a basic starter kit, to over $130 for more advanced kits. The differences between the starter and the advanced kits are often the quality of the device and he heat capacity of the materials being used. Standard devices in starter kits can often be paired with most e-liquids. However, there are certain e-liquids which may be incompatible due to the higher level of heat involved.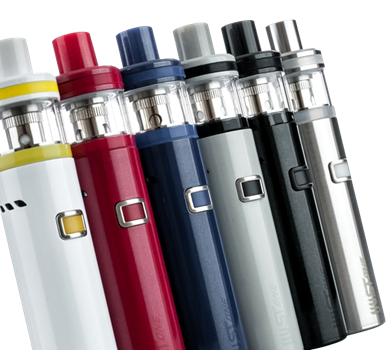 Cost of E Liquid
The type of e-liquid is another crucial consideration in the cost of a vaporizer. There are many choices of brands, flavors, and qualities of e-liquids available, and these variances will definitely influence the price of vaping. E-liquid ranges in flavor options from more traditional flavors such as menthol and tobacco to more exotic fruity flavors to special, limited holiday edition flavors.
In addition to the type of flavor option and brand name, the size of each e-liquid bottle will influence the price of vaping. Bottle sizes range from smaller sizes, which are often considered "sample sizes," of 5ml of e-liquid to larger 30ml bottle sizes and beyond for bulk sizes. Many companies offer savings with bulk purchases.
A 5ml bottle of e-liquid may be purchased for around $3.
A 10ml bottle of e-liquid may be purchased for around $7.
A 15ml bottle of e-liquid may be purchased for around $10.
A 30ml bottle of e-liquid may be purchased for around $15.
Cost of Maintenance
The cost of maintenance is going to vary depending on the choices of the individual. Things to include in the cost of maintaining the device might include accessories, such as carrying cases and cleaning kits for maintaining the sanitation of the devices. Once the e-liquid solutions are depleted, it may be necessary to replace these in order to continue vaping. The frequency of use will often influence the cost of maintaining the habit of vaping. The more frequently an individual vapes, the more quickly the individual may deplete the levels of e-liquids, and thus the likelihood of increasing the frequency of purchasing e-liquids, all of which play important roles in determining the price of maintaining the vaporizer device, as well as the habit in general.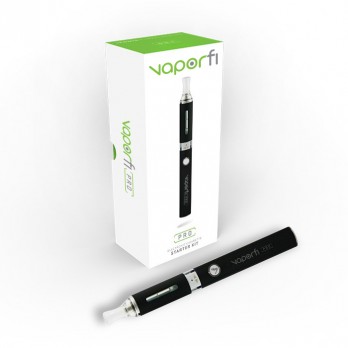 Prices of Pen Vape Accessories
In addition to the device, individual tanks can be purchased to accommodate different styles and function, such as holding larger amounts of e-liquid, or being able to use intensifying e-liquids. Tanks generally start out around $30-$40, but may be more expensive for advance designs.
Replacement Part Prices
Replacement parts will vary depending on what needs replacing, but a common piece which may need to be replaced is the coil head. These are often available in packs for around $10.
Carrying Case Prices
Prices of carrying cases may vary widely depending on the design, material, and manufacturer. Cases for Vape Pens may be purchased starting around $7.
Cleaning Kit Prices
Cleaning the Vape Pen device, especially the one designed for use with dry herbs, may enhance the life of the device, making specialized cleaning kits a necessity for many users. Cleaning kit prices vary for Vape Pens, but may be purchased for around $15.
Cost of Vaporizers v. Traditional Cigarettes
Given the potential for a wide variation in the price and upkeep for vaping, when it comes to questions of which smoking alternative is cheaper, "vaping" or "traditional Cigarettes," the answer is it depends. For individuals who purchase the most expensive vaporizing devices, accessories, and e-liquids on the market, they may find the vaping experience can easily cost hundreds of dollars or more.
However, for the more bargain-hunting type of vape user, who buys a more standard or premium vaporizing device, budgets the flavor options or even makes them using recipes from ingredients found in most grocery retailers, and limits the accessories to functional over being purely fashionable, then the vaping experience can easily be a cost-saving measure over the traditional cigarette option.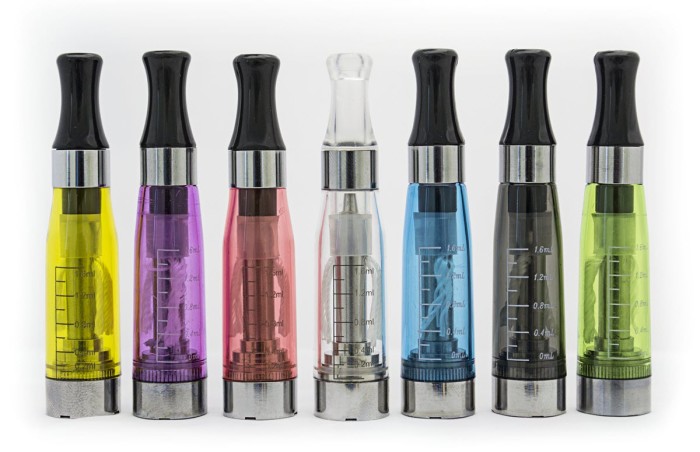 Quality Vaporizers For The Price
Often, the most expensive thing about vaping is the cost of the vaporizer device. The amount spent on the device is justified by many users as a "onetime expense" needed to get them started. Since most individuals only plan to buy one vaporizer in their lifetime for personal use, any see it fit to get a good one.
Therefore, many vape users turn to trusted American brands and top brands for their device and e-smoking needs. Brands, such as Apollo Electronic Cigarettes, Halo, South Beach, and Vaporfi are among the industry's leading brands with the highest rankings of customer satisfaction and product quality. Purchasing an e-device from a trusted brand will increase the likelihood of reliability for the device and the chances of only needing to purchase one device.
Choosing a lower quality device may result in the device malfunctioning or otherwise needing to be replaced, as well as increases the potential of dangerous chemicals used in the manufacturing of the devices, which could negate many potential health benefits of switching from traditional smoking methods.
Reducing Vaporizer Prices
In the interest of reducing the cost of vaporizing, many customers choose to take advantage of product samples and online or in-store sales. Product samples can help save customers money while allowing them to try out newer or bolder flavor options. Sample sizes of e-liquids are often cheaper. Many vapers opt to purchase the sample size of a new flavor that they are interested in before committing to purchasing a larger bottle. When purchasing online, many companies offer deals on shipping, or free shipping for orders reaching a certain price in sales. Using these can help to save money, and reduce the price of vaping.
The short-term cost analysis of either smoking method, vaping or using other traditional smoking products, primarily only takes into consideration the immediate costs of buying another pack of cigarettes or another bottle of e-liquid, but a longer-term cost analysis may include that of the greater costs of more expensive things, such as medical bills or increases in insurance plan prices as a result of life-style choices.
For this reason, many individuals aim for the most cost-effective smoking choice of quitting smoking entirely. Using nontraditional e-smoking devices, such as vaporizers, has helped many individual to decrease their reliance on nicotine and stop smoking; meanwhile, other individuals have seen e-vaporizers as a cost-saving, healthier alternative and become connoisseurs of e-smoking methods, using it as an expression of individualism and creativity, inventing new flavors and recipes.