What Is a THC Oil Vape Pen?
A THC oil vape pen is a device designed specifically to vaporize oils. Like a traditional e-cigarette, a thc oil vaporizer pen contains a chamber, atomizer coil, and mouthpiece.
The cartridges for the best THC oil pens usually come in pre-filled glass vials with 510 threaded connections that you can use to screw into your vape pen's battery. Pre-filled cartridges are widely available, and because the connectors are fairly standardized, you should have no trouble popping in a cartridge from one company into the pen of another.
These three main components make up every single vaporizer on the market. However, there are some notable structural differences between the two devices because oil and e-liquid have very different chemical properties.
THC oil is far more viscous than e-liquid, and so the two devices are not compatible. You shouldn't try to use oil in a regular box mod and certainly not a simple vape pen because it will clog up the atomizer and possibly ruin your device. You really need to purchase a THC oil vaporizer pen designed specifically for liquid concentrates.
Also make note of the fact that even though oils are concentrates derived from the cannabis plant, they are not dabs. Dabs pens typically use coils with ceramic or quartz wicking or a ceramic chamber to heat concentrates so that they melt. Because oil is already in a liquid state, there is no reason to melt it. Unfortunately, most vaping websites tend to confound these two products. Be careful though. If you're looking for the best vape pen for THC oil, you shouldn't be browsing through pages of dab pens. They look and function differently than THC oil vaporizer pens, and they won't give you the effects you want.
Is THC Oil Legal?
THC oil is the cannabinoid responsible for the high and hallucinogenic effects you experience from marijuana. You will have to verify with your local or national authorities on the regulations regarding this substance.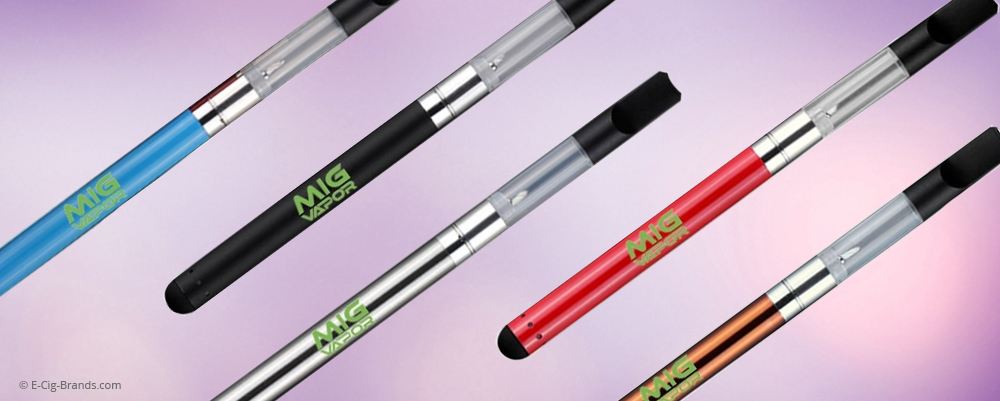 How Does a Vape Pen for THC Oil Work?
Vape pens for THC oil are very simple to use, and beginners should have absolutely no trouble. The device usually comes with a few key components: the pre-filled cartridge, the battery, and the adapter piece. You'll take the pre-filled cartridge and drop it into the adapter before placing the adapter into the body of the device.
You'll then activate the THC oil vaporizer pen either by clicking the fire button or the trigger button. Though these devices typically don't contain a ton of controls, they'll usually come with some kind of indicator lights that tell you when the temperature is high enough and the liquid is ready to vape.
There are two different kinds of batteries on THC oil vaporizer pens–either manual or automatic. I find that the best vape pens for THC oil usually come with manual batteries. These vape pens need to warm up considerably before they're ready to vape, and somehow an automatic battery isn't strong enough to heat up quickly. A button gives you far more control over the entire vaping experience.
By contrast, the majority of vape pens and mods come with manual batteries. The only exception is e-cigarettes. Most e-cigarettes have automatic batteries because they're intended to resemble analog cigarettes as closely as possible. They're relatively weak though, and so an automatic battery is more than powerful enough. You'd never find an automatic battery on, say, a SMOK device though.
How Do I Choose a THC Oil Vaporizer Pen?
When choosing a THC oil vaporizer pen, you'll want to make sure to find one that can accept cartridges of multiple sizes. As long as a pre-filled cartridge has a 510 thread connection, it should easily connect to your device. However, the best THC oil pens have larger holes so they can accommodate cartridges of different sizes.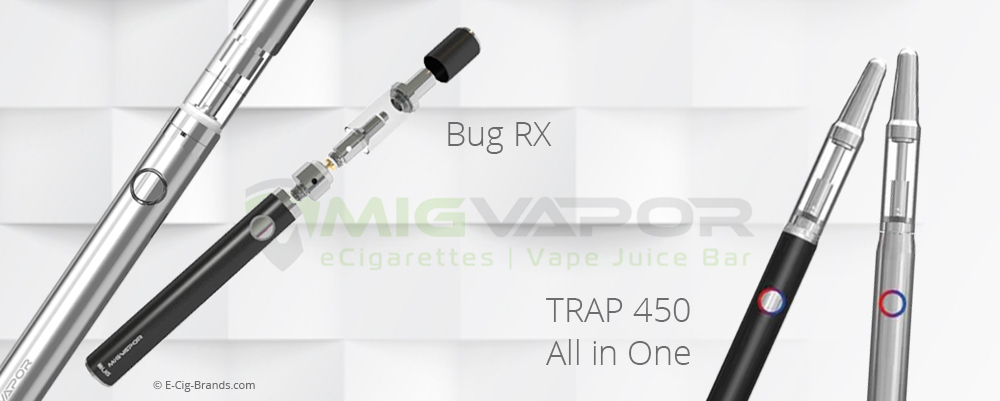 Where Can I Buy a THC Oil Vape Pen?
We usually refer to Mig Vapor for the best THC oil vape pens. In fact, Mig Vapor is usually the place we turn to for unique, niche devices. The pens offered at Mig Vapor are, for the most part, typical vape pens; however, they can handle more viscous liquids. They're highly efficient, and, since Mig Vapor is an American company, you can rest assured they adhere to standard safety measures. You can probably get away with traditional pens if you tried, but ones that are either intended for concentrates or specifically for oil will be better adapted to your needs. Not only do they absorb the substance more efficiently, but they also operate at a more suitable temperature.
Final Thoughts on Vape Pens for THC Oil
If you're using oil, you'll want to use a vape pen for THC oil. They're compact, convenient, efficient, and, best of all, affordable. Plus vaporizers will help you to heat your oils safely. Otherwise, you run the risk of burning your oils. When heated to very high temperatures, oils will denature and give off a rancid smell clearly indicating that they are no longer usable. These temperature-controlled electronic devices are, by and large, far safer and healthier than anything else you might have been using before.
The products are, across the board, fairly standardized, so you'll be able to mix and match cartridges with pens from different companies. While oil vape pens are, on the whole, not all that popular, you can still find a fair selection of them on the market. Our favorite are from ePuffer, but if you're searching for something slightly different, you'll find plenty of other vape pens for THC oil on the internet if you are willing to search for them.
---
Reviews for the Best Vape Pens for THC Oil:

#1 OVP-S Oil Cart Battery Review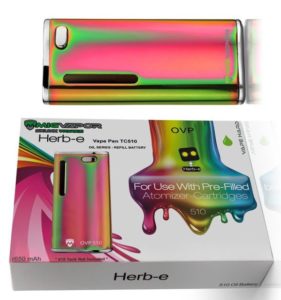 This handheld vape battery is perfect for your prefilled 510 oil cartridges. If you're living in New York, Washington, or California, you know that there are prefilled 510 cartridges on every corner, but there aren't all that many mods that can handle them properly.
Now, of course you could take this oil and put it inside of your regular mod, but chances are they won't work all that well. Vaporizers designed for e-liquid aren't optimized for oil. First of all, oil and e-liquid are different textures. Oil is far thicker, and while a heavy duty tank would probably do just fine, the oil will clog up the atomizer in a lot of smaller devices.
The temperature settings and modes on standard vape pens also aren't designed for oil. If you're vaping oil, a vape pen really isn't going to give you the best quality vape. Plus, you'd have to empty out the cartridges into a new device, which is just a waste of time. If you're spending the money on prefilled cartridges, you ideally would want to be able to use them as they are.
The OVP-S Oil Cart Battery will default to a medium to high power level allowing you to vape at maximum efficiency. A simpler version of the original OVP battery, this model comes with a single temperature high-output battery, and a 650mAh battery capacity. Plus, its gorgeous neon tie-dye exterior will have you at the first glance.
Enjoy 10% Coupon Code: ECIGBRANDS
---
#2 Migi 3 Temp Oil Cartridge Conceal Cartridge Battery Review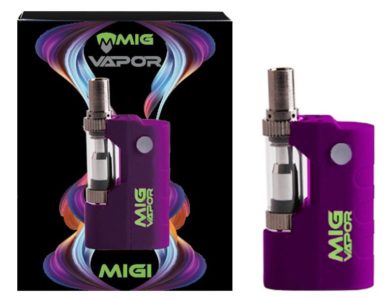 The Migi 3 Temp Oil Cartridge Conceal Cartridge Battery is the perfect battery for those who know their vaporizer is going to have to take some wear and tear. Sometimes, you see cartridge batteries where the glass tank is exposed. Now, this isn't a huge deal for tanks made of pyrex glass because the glass is thick and resistant.
However, a tiny vial of oil in a 510 cartridge will break as soon as it hits the floor. You need to find a device that conceals the cartridge. Now if you ask most vapers, they'd prefer to leave the cartridge exposed simply because they want to be able to see how much oil remains in the tank. So, do you purchase a concealed vaporizer and vape blindly until you finish whatever you have, or do you purchase a device that exposes the glass tank and might break the cartridge?
In this case, you don't have to choose. This weed vaporizer is built with a clear tube that encases the cartridge so you can monitor the amount of remaining oil but vape knowing that your oil won't spill all over the place if you accidentally drop the device.
Plus, it comes in three cool colors! You can purchase the Migi 3 Temp Oil Cartridge Conceal Cartridge Battery in purple, black and white, or black, and you'll get a fancy gift box along with your kit in case you plan to give the vaporizer away.
Enjoy 10% Coupon Code: ECIGBRANDS
---
#3 HoneyStick ELF Oil & Concentrates Vaporizer Review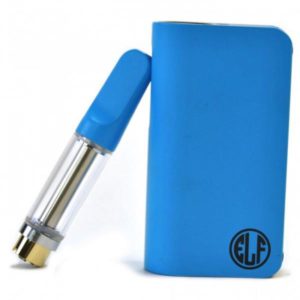 The Honeystick Elf is the 2019 updated version of the BeeKeeper, and it's the first herbal vaporizer in the industry that is a magnetic concealer with an autodraw. Compared to the Beekeeper, the automatic battery doesn't require any work from you. It's far more convenient because all you have to do is inhale. While most would claim that the manual button allows for more control over the temperature and draw, the heat-up time on the Elf is extremely quick.
Though it's actually slightly smaller in size than the original, the Elf also has a slightly larger hole than the BeeKeeper. With a diameter of about 11mm, this weed vaporizer is meant to fit a broader range of pre-filled cartridges. You can essentially use any pre-filled cartridges with this weed vaporizer because the magnetic adapter can take any standard 510 threaded cartridge.
However, the cartridge included in the marijuana vaporizer is already a high-performing one.The body is made of glass, and it comes with a ceramic heater core and mouthpiece, both of which dramatically improve the taste of the vapor.
The last two new features you'll find on the Elf are the battery life and color options. There is an LED battery indicator on the side of the mod that flashes while you inhale. If the battery is fully charged, the light will flash green. It will flicker as the battery drains and then flash red when you need to charge it. There is a USB cable included right in the box, and you can plug it into a wall adapter for quick charging. Lastly, the herbal vaporizer is available in blue, green, pink, and high-gloss white as well as the standard black. No longer do you have to settle for the default color option. Instead, you're welcome to choose a mod that complements your personality and style!
Check Out the HoneyStick ELF & Save 10%!
---