The steam is wafting up the stairs from the kitchen on a lazy Sunday morning, and as you throw back the covers, you start to hear perfectly behaved, smiling children calling you from the backyard. As you walk down the stairs, the familiar music drifts in from off-screen, and you recognize, as you sip that perfectly-brewed cup of coffee, that your life truly does resemble a Folger's commercial.
Coffee, a staple since ancient Aztec times, is an essential part of our everyday lives, but we don't only sip our morning joe because it gives us our caffeine boost for the day. From hazelnut latte to caramel macchiato, from Starbucks to Dunkin' Donuts, coffee comes in all sorts of delicious flavors, and now so does your e-juice. It's not easy finding the perfect cup of coffee. Whether you gulp down a quick espresso or indulge in a double frappuccino, we know that you are not satisfied with just average. We are here to tell you how to find that perfect flavor of coffee e-juice. So sit back with the sunday paper, and let the barista do the work for you.
Top 7 Coffee Vape Liquid Flavors
#7 Hazelnut E-Liquid
Technically speaking, this isn't a coffee flavor; but, hazelnut is an extremely popular choice when it comes to flavoring coffee, so in that sense, it still fits in quite well. Hazelnut is used with coffee so often because it complements the natural bitterness so well, thanks to its sweet but nutty flavor profile. As stated, this vape juice isn't a coffee flavor in and of itself, but it isn't the perfect candidate for mixing with your own coffee vape juices, so you can create unique coffee blends that you won't be able to find on the market. Of course, hazelnut is just as delicious of a flavor on its own, so you won't be disappointed if you enjoy it by itself either. For just $15.99, you can get a 30 ml bottle of this flavor, in PG to VG ratios of 70/30 or Max VG, and in double or triple strength.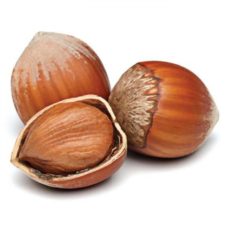 #6 Raspberry Mocha Vape Juice
While Mocha can be enhanced by many different ingredients, most of them rely on being sweet, rather than fruity. That's a real shame for fruit lovers, but thankfully Raspberry Mocha breaks the mold and provides a truly unique experience for coffee and fruit lovers. This blend is a combination of four excellent flavors; chocolate, raspberry, espresso, and milk. With these four ingredients, you get a stellar experience that is sweet, fruity, and rich. This smooth blend is undoubtedly delicious, but one of its most potent attractions is the divine aroma. Whether you take your coffee in the morning or later in the day, Raspberry Mocha is a flavor you are sure to enjoy regardless. $19.99 is all it takes to get a sizable 60 ml bottle of this juice, which is available in several nicotine levels, including nicotine-free. It comes in a somewhat rare PG to VG ratio of 80/20 as well.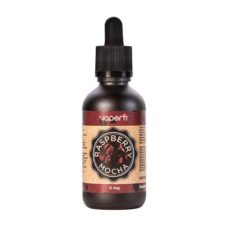 #5 Espresso Vape Liquid – Double Espresso E-Juice
Close your eyes and imagine. It's 2pm, and you are sitting in a tiny cafe tucked away behind the Tuileries. It's a Brasserie, and the tables are facing towards the streets of Paris. As you chat away to the elegant gentleman beside you, you throw back your espresso and enjoy the afternoon. C'est la vie! If you are looking for an espresso vape juice to bring you a taste from the cobblestoned streets of France's favorite neighborhoods, look no further. This vape liquid is sure to satisfy with its delightful aroma and robust flavor. Get the finest crafted brew in a 30ml bottle for only $15.99 from VaporFi.
This juice blends splendidly with hazelnut cream or butter pecan e-cig juice. You can take it alone too though and it will hit the spot.
-Raphaelle G.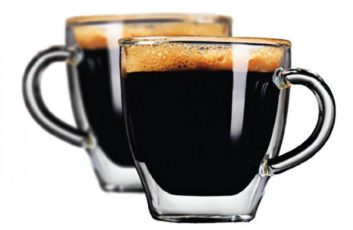 #4 Fancy Latte Vape Juice
When regular coffee just doesn't cut it, you need something with a bit more flavor to go around. That's where a fancy latte comes in. This blend ensures that you get more than just coffee; you also get a smooth and delectable combination of both vanilla and hazelnut. If settling for mere Java isn't enough for you, the Fancy Latte blend adds that perfect amount of depth and sweetness to it, making for a flavor that will not only help you wake up, but taste great while doing it. Naturally, the aroma is nothing to scoff at either, dominating the space around you with that delightful coffee scent that makes any morning better. It only costs $15.99 to purchase a 30 ml bottle of this flavor, and it comes in either 70/30 or Max VG in regards to the PG/VG ratio. This product does contain nicotine, so make sure you keep that in mind if you were looking for a nicotine-free vape juice.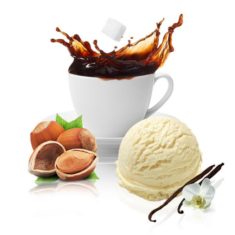 #3 Java Jolt E-Juice
The number one purpose of good coffee is to kick start our systems and rejuvenate our motivation to carry on with the day. If your coffee can't do that, why even bother? Java Jolt is aware of this purpose and strives to ensure that every intake of this blend is both shocking and exhilarating. Whether it is morning, day, or night, this is the perfect coffee flavor for someone that needs Java in their life to survive. While you might not get that caffeine boost with vape juice, the flavor in and of itself is so refreshing that you might not even need it. Whether it's coffee in general or Java in particular, this flavor will satisfy your every craving with splendid ease. For just $15.99, you can get this uplifting flavor in a 30 ml bottle, in a PG to VG ratio of either 70/30 or Max VG. Because this is a standalone flavor, you can also order it in double or triple strength, which makes it perfect for combining with other standalone flavors to make your own unique blends.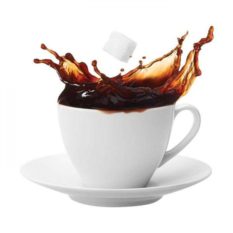 #2 Latte Vape Juice – VaporFi Grand Reserve Catch Ya Latte Vape Juice
What do you get when you mix vapor, espresso, steamed hazelnut, and a drizzle of caramel? The best latte-flavored vape liquid from VaporFi, which just happens to be a 2015 Vape Summit award winner. For only $39.99, you can get two 30ml bottles of 30/70 blended goodness.
Grand Reserve is my favorite. I have all of their e-liquids, and this one is the best no doubt about it. It's good in the morning, in the afternoon, and in the evening–it's good pretty much any time of day!
-BabyVape123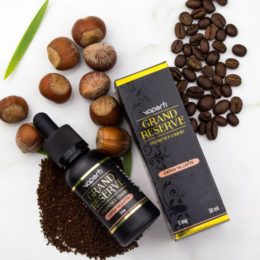 #1 Mocha-Flavored E-Liquid – ePuffer's Caramel Mocha Latte E-Liquid
How do you take a latte and make it twice as good? You add chocolate of course! Chocolate makes everything better. ePuffer's 60/40 Caramel Mocha Latte e-juice will have you puffing away all day cafe or no cafe. The best part is you can vape it any time of day because there is no caffeine! For $19.95, you can take home a 30ml bottle today.
I tend to keep a bunch of these cartridges with me. I have some in my left pocket, some in my jacket pocket, some in my briefcase, some in the cup-holders in my car…I guess I have them coming out of my ears!
-Coffee4EVR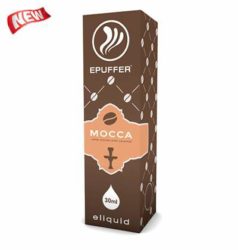 Enjoy 10% discount by using our coupon-code: ecigbrands