Most of us who switch from smoking to vaping want only want one thing–a hit that will taste exactly like our cigarettes.
If that e-juice can't deliver, then it's hard to justify the switch. If you are switching to the e-cig world, you want to know that your tobacco vaping liquid is going to be spot on, but with so many e-liquids to choose from, where are you to start?
Each vape juice advertises that it's better than the next, but even the most promising "artisan" blends and sahara-inspired flavors often leave a bitter aftertaste in your mouth after only a few puffs. Looking for a tobacco e-juice that will have you looking for the spittoon?
Look no further then. E-Cig Brands has exactly what you need to know when selecting the best tobacco e-cig juice.
How Sweet Do You Like Your Tobacco E-Juice
You have to decide how sweet you want your e-liquid. Though most smokers crave that authentic tobacco taste, many vape liquids nowadays either come sweetened or come as a blend. If you pop in at a local vaping retailer, the owner might let you sample the various e-cig juices he/she has on hand so that you can get a better sense of your own likes and dislikes. A lot of vapers find that they tend to have sweet cravings the longer they use e-cigs, and so you might find yourself migrating toward the sweeter options after a few months or years. What was simply saccharine at first might tickle your sweet tooth not too much later.
PG/VG Concentration for Tobacco E-Liquid
Vape juice comes as a blend of propylene glycol and vegetable glycerin, and while most e-juice blends are 50/50 or 70/30, your ideal blend will depend on what kind of vapor you want and what kind of device you are using. New vapers whose goals are not yet to blow the largest vape rings possible will be happier with higher concentrations of PG, but sub-ohmers will crave the levels of VG that give rise to dense clouds. You should also pay attention to the device you are using. E-liquids with higher concentrations of VG tend to be thicker, and smaller vape pens and top-coil atomizers cannot always handle them properly. Vapers who are just starting out and who prioritize a classic tobacco taste and nicotine hit overall will probably be looking for a 50/50 blend considering most who switch start with simpler devices.
Sources: Where Do Your Vape Juice Ingredients Come From?
Not all e-liquids are created equally, and even though you'd assume e-liquids made here in the U.S. are made from high-quality ingredients due to the higher industry standards, you should exercise caution nonetheless. A vape juice made in Buffalo, NY may be chock full of ingredients shipped over from China. Vaping companies aren't obligated to tell you the original source of their ingredients, and so if you are hoping to avoid cheap overseas products, you will want to stick with well-known brands like ePuffer or VaporFi. You should keep an eye out for an ISO certification. The International Standardization Organization is a private company that sets their own industry standards and reviews products and companies across the globe. You can rely on their certification for vape liquid, but otherwise if a bottle of e-cig juice looks fishy, it's best to avoid it.
Ultimately, the best tobacco e-liquid will be your favorite, but if you're still stuck, then check out some of our favorites.
The Best Tobacco E Juices For 2021:
#7 English Flake Pipe E-Liquid Tobacco
English Flake Tobacco is one of ePuffer's most popular e-cigarette liquids, and 30ml of it can be yours for only $19.95. The finest organic materials are blended with quality golden Virginia and Cavendish for an elegant, sophisticated liquid bound to improve any evening. Designed for a proper English gentleman, the English Flake Pipe E-liquid will surely show that you vape in style.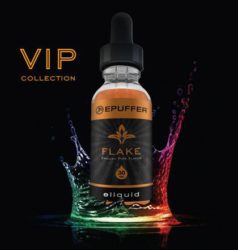 #6 Havana Beach Grand Reserve E-Juice
VaporFi tells us that the Havana Beach Grand Reserve E-liquid is one of their top-sellers. A blend of mild black tobacco, caramel, cream, and cotton candy, Havana Beach will have your taste buds partying all night long. Though customers reported that the initial draws were slightly overpowering, the flavor mellows out after a few puffs.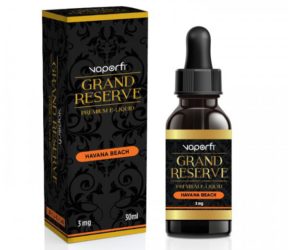 #5 Belgo Tobacco E-Liquid
Belgo has always been a popular choice among ePuffers because of its slightly nutty taste. This vape juice is a classy blend made from fire-cured and well-refined Virginia tobacco mixed with Burley and Black Cavendish, which adds a hint of sweetness. Belgo really is one of our all-time favorites, and we always have a small stash of it somewhere around the house for special occasions. Act now, and this classy choice can be yours for only $19.95.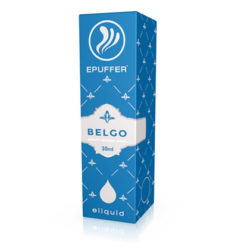 #4 Premium Tobacco E-Liquid
Premium Tobacco vape juice is made from all organic materials and does an incredibly good job of mimicking tobacco leaves to the point that you may not recognize the difference at all. This e-liquid is derived from authentic, sun-soaked Virginia tobacco blended with Turkish tobacco leaves. For quality, you can always rely on ePuffer. Only $19.95 will get you a 30ml bottle!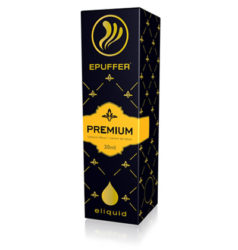 #3 Sahara Gold Tobacco E-Liquid
We love to keep VaporFi's Sahara Gold Tobacco around for those days when we need something stronger than usual. A potent e-cig liquid that is perfect for those mid-afternoon slumps, Sahara Gold Tobacco surely won't disappoint.
This has a robust flavor. It's definitely not for anyone who prefers a light taste. When I got a hold of this at first, it was even a bit too strong for me, but now that I've been vaping it, I am addicted to it. It's full-bodied, hearty, and satisfying like no other.
-Sammy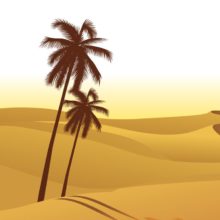 #2 American Red Tobacco Vape Juice
Take a trip out to the Wild, Wild West on the Pony Express. You can travel back in time to the wild frontier with South Beach Smoke's American Red Tobacco, an e-liquid with a robust, intense flavor bound to send you into a sunset drenched landscape populated by brave cowboys and their strong, loyal wives. If you want a musky, earthy vape juice, for $15.99, a 30ml bottle can be yours.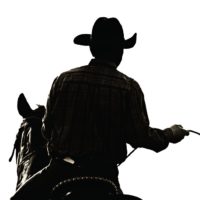 #1 Classic Tobacco Vape Juice
When you are ready for a trusty old friend that is always right there when you need her, then you need South Beach Smoke's Classic Tobacco e-liquid. It is smooth and rich, and will not disappoint.
If you dig the traditional tobacco vape then this is your choice! Once you give it a try, you'll never be able to give it up.
-Luccas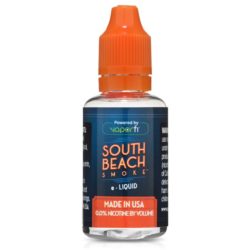 Tobacco will always be a popular e-juice flavor, and while there may be hundreds out there for you to try, we're sure that with these tips, you will find your personal favorite. So, if you are out there debating whether to switch over to vaping or keep your trusty Marlboro's in the back pocket of your jeans, then this is for you. A great tobacco e-liquid, like the ones we list here, is good enough to have you forget about analog cigarettes altogether. In fact, many customers report that after only one e-cig with tobacco e-liquid, they were hooked for good. Whether it is tobacco derived from English flake or the North African Sahara or even blended with caramel, there is a vape juice with your name on it.