VaporFi E-Cigarettes Pros & Cons
Pros
Large Selection of E-Cigarette, Vaporizer & MOD Devices
Long Lasting Batteries
An Abundance of Liquid Flavors
Well Manufactured, Durable Devices
Fast & Free Shipping
Good Quality & fair Price
24/7 Customer Support
Cons
Not all Starter Kits Include E-Liquids Or Cartomizers
Click To Save 12% With VaporFi
VaporFi is one of the leading e cig brands. Although it offers a plethora of e-cigarette devices to suit every vaper, what VaporFi specializes in particularly are high-powered devices designed for serious enthusiasts.
Continue reading for our official VaporFi review.
First Impression
VaporFi is known for its professionalism. You can see it in both its well thought-out website and its products. They are probably the most iconic brand in the market for this. VaporFi sells everything from e-cigarette starter kits to e-liquids, with an enormous array in between with expert-level mods, different vape pens, and accessories. It is obvious VaporFi doesn't like to cut corners when it comes to manufacturing: their emphasis has always been on quality.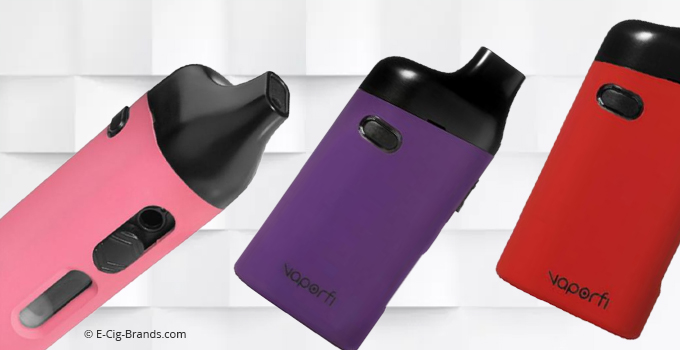 VaporFi Vapor Production Overview
VaporFi's Express device offers a bigger battery with more power, leading to greater vapor production than similar items on the market. The throat hit is substantial for a cig-a-like, without being too overwhelming. However, this too can be altered depending on the nicotine strength in the cartridge for those who want to create the perfect experience.
The Pro 3 vaporizer has much more power and vapor production capability than the Express due to its larger battery. If you want a strong throat hit, the large 1000mAh really delivers, and it is a huge step up from the 180mAh battery of the Express. When comparing this vape-pen to other models on the market, the Pro 3 is one of the best you will find; it has a huge following, and customers have been consistently pleased with it for years. The vapor is impressive with each puff, and it is known to continue to keep this strength, without lessening significantly as the battery runs low. For vapor production, you won't find many vape pens that can compare, it among the most dynamic on the market.
Considering the size of the Pro 3, it packs a punch when it comes to vapor production and throat hit. The vapor it releases is substantial, raising the bar from the Express e-cigarette. Don't be fooled by its size, however, the Pro 3 offers one amazing experience!
Next up in their lineup of great products is the Rocket 3. The intensity and immense vapor production from the Rocket 3 is well worth noting, because it really is remarkable. Whether a novice with the vape-pen devices or a seasoned smoker, the Rocket 3 delivers big-time. With its 2500mAh battery capacity, a satisfying and fierce throat hit is what you should be expecting. Considering what a large variable voltage battery the Rocket 3 contains, there is definitely the potential to handle all cravings a smoker might have.
With the high-powered Rebel 3, VOX MOD series, VAIO series, and VEX MODS, prepare for a world of monumental vape production that will amaze and astound. These high-tech devices offer a new range of specs and performance in the advanced vaping sector, and in no way does VaporFi fall short on producing quality mechanics that result in vast amounts of vapor with every puff. Due to the strength of these batteries, the vapor production will continue to power on even when as the battery reduces in capacity.
VaporFi Accessories

VaporFi ensures its customers receive everything they could ever need for their e-cigarettes, vaporizers and more. The accessories department offers replacement tanks, atomizers, batteries, and chargers that fit all the mods, vape pens, and e-cigarettes VaporFi manufactures. VaporFi provides an impressive collection of cases and lanyards, including a sleek, extra skinny flip-top PCC, suitable for the Express, with a built-in LED screen displaying the battery life. If add-ons are what the customer is looking for, VaporFi also has a range of lanyards in all different colors and styles, appropriate for any of its e-cigarettes. For the more seasoned vaper, there is a section dedicated to selling mod cons that work with the high-powered, advanced e-cigarettes, such as the Rebel 3 and the VOX, VEX, and VAIO series. This includes batteries, tanks, coils, and even RDAs. Whatever the item needed for improving and powering a VaporFi device, you bet VaporFi supplies it.
Click To Save 12% With VaporFi
VaporFi E-Liquid Flavors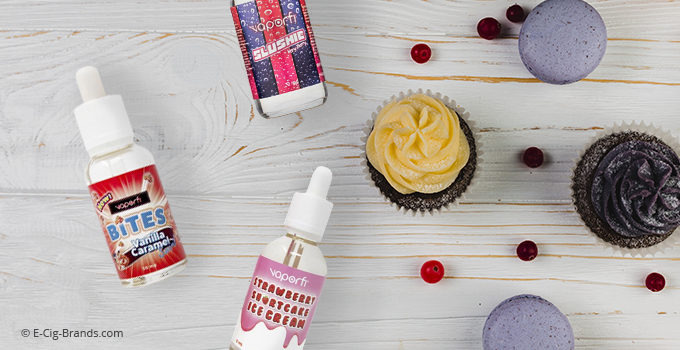 We wouldn't be writing a fair VaporFi review without speaking about the company's own brand of vape juice. VaporFi offers an extensive collection of e-liquid flavors, from classic tobacco and menthol, to sweet dessert and fruity flavors. If menthol is your preferred flavor, try out "Mighty Menthol." This e-juice definitely delivers a minty punch to the back of the throat. As for the tobacco flavors, the 'Cuban Cigar' gets two thumbs up. It has a rich, woody flavor that really imitates flavors found in a Cuban cigar.
They have recently added a new range of spectacular artisan flavors, crafted to offer the most interesting flavor experiences. These flavors include their highly-acclaimed Strawberry Shortcake Ice Cream and Dutch Apple Pie flavors, which were the result of a unique VaporFi and Cosmic Fog collaboration. Additional gourmet flavors that VaporFi has crafted include their BITES Vanilla Caramel, Raspberry Mocha, and Slushie, all of which became instant best-sellers. Overall, VaporFi celebrates the art of custom flavors, specifically allowing its customers to adapt and create their own DIY e-liquids, with up to 3 flavors each. Each 30ml bottle comes with the option of six different nicotine strengths, the strongest being 3.6% nicotine. VaporFi also came up with the genius idea of allowing customers to decide how strong the flavor should be, allowing as many as three flavor shots per bottle, so when deciding on a bottle of e-juice, select between either a single, double, or triple shot of flavor. These customized options are amazing!
If you're into trying lots of new flavors on the regular, join VaporFi's "Blend of the Month Club." It is a great bonus for the flavor lovers of the world because there's a new flavor every month. Additionally, customers who join will get a sneak peek into new flavors before they are released to the e-liquid shop. Membership gets you free shipping on any e-liquid orders placed and the ability to take advantage of exclusive discounts on batteries, tanks, kits and accessories for members only.
With so many options to choose from, VaporFi has made selecting flavors even easier with their sampler packs. Purchase a sampler pack and select any three flavors that catch your fancy. The pack comes with three 10ml bottles of e-liquid, so exploring the thousands of options could not be simpler, or risk-free!
Last but not least, you'll be delighted to know that you can all of your favorite VaporFi e-liquid flavors are now available in 60ml bottles. With 20% savings on every bottle, you'll be doing more vaping and less spending!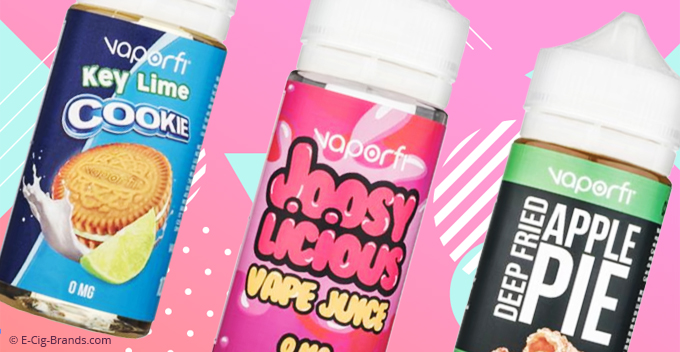 VaporFi Battery Performance & Charging
The small 180mAh battery found in the Express starter kit isn't particularly impressive when you stack it up to a Pro 3 or Rocket 3, but when compared to other batteries of that size on the market, it is one of the best. As for the 280mAh battery, the smoker can stretch around 400 puffs from a fully charged battery, which is absolutely enticing for those who don't want to spend all day charging batteries. Even though the Express battery has a small capacity of 180mAh, it has plenty of power. A heavy smoker could stretch a day of smoking out of it, and it only takes a couple of hours to recharge.
The Pro 3 boasts a 1000mAh battery that packs around 24 hours of average use between charges. VaporFi added a standby mode, which helps conserve the battery, resulting in less charge time, along with over discharge protection and overheating protection. The only downfall with the Pro battery is that it doesn't come in variable voltage. The VV battery is quite common for a vape-pen, and this is where VaporFi falls short.
The Rocket 3 button-activated battery is built for extended, powerful usage. One of the most fascinating features of the Rocket 3 is that it was designed for MOD-like performance in the sleek, handy body of a vape pen. You have the option to vape in either temperature control mode, or variable wattage. The battery only takes a couple of hours to charge, and was clearly intended to provide hours of satisfying use.
The button-activated battery of the Rocket is very easy to setup and use. The battery has standard voltage at 3.7V, with atomizer resistance between 0.1ohm – 0.5ohm. The large 2500mAh battery means an average smoker can continue to use his or her Rocket 3 all day without any need to recharge.
Click To Save 12% With VaporFi
Selection
When it comes to selection, there is really no comparison! VaporFi has a particularly large variety of e-cigarettes, vaporizer pens, and MODS to accommodate all types of e-smokers. With a myriad of different e-cigarette starter kits and bundles available, the customer is bound to find the device that is best suited for him or her. Moreover, the selection of e-liquids is never-ending! Selection is one aspect VaporFi has cornered!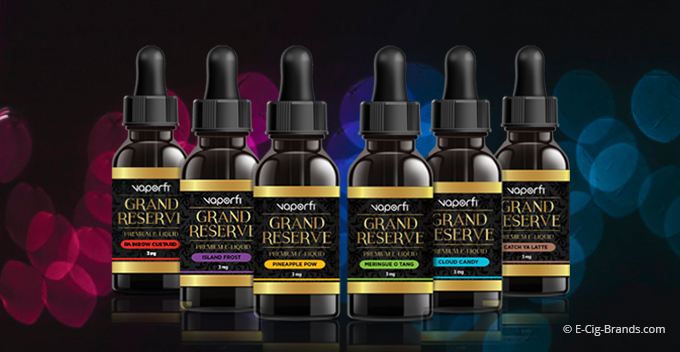 Packaging & Design
Although similar to other cig-a-like devices with the traditional minimal design, the Express is one of the better options on the market. Noteworthy for its size, the Express is both thin and comfortable to hold between the fingers. Take into account that the 280mAh battery is not only larger in capacity but also more aesthetic. Although the e-cigarette is only produced in one color, it is very subtle in a classic white finish. It's an understated yet attractive design; there is no need for any additional bells and whistles in something designed for such optimal function. In addition, VaporFi's jeweled-tipped battery glows red with each puff. VaporFi truly endeavors to mimic the traditional tobacco cigarette, which is apparent in the weight, appearance, and detailing of the Express device.
The Pro 3 is a very clean, attractive vape pen. It is small and compact, sitting nicely in the palm of your hand. However, because it's so petite and minimal, it is barely seen when held in the palm of your hand, which is highly convenient if you're into stealth vaping. The Pro 3 device comes in eight different colors for the customer to choose from. Each color option makes for a stylish statement, in whichever shade you prefer.
The first thing you'll notice about the Rocket 3 is its stunning finish and vibrant colors. While this e-cigarette is pretty standard in terms of appearance, its visual features ensure it stands out. Similar to The Pro 3, it is slightly smaller to hold. The glass tank is about half the size of the device, and with the contrast to the mouthpiece and battery, there is something quite chic about the aesthetics of this cigarette.
The Rocket 3 is sold in six colors options, including basic black, stainless steel, white, blue, red, or purple. The size of the device is compact considering the magnitude of the battery. What particularly stands out in the design of the Rocket 3 is its curved, cylindrical mouthpiece. It is sleek and noticeable as it protrudes from the main body of the device offering a very smooth, comfortable fit.
VaporFi designed the Rebel 3 device from high-quality stainless steel, intended for maximum durability. It has been redesigned and reimagined over the years, and as the third version of this magnificent device, it is very evidently the best. As a bridge between the highest performing mods and vape pens, the Rebel 3 comes with a pre-installed 0.25 ohm coil, and can be used within a resistance range of 0.25 ohm – 0.5 ohm, for incredible vapor cloud production.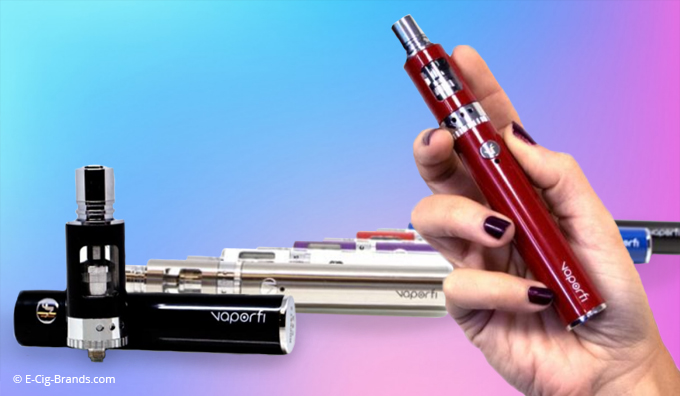 VaporFi E-Cigs Shipping
We are super impressed by VaporFi's shipping and processing times. Orders placed before 12pm EST, in the US are shipped out the same day, and all orders over $75 get free shipping. The regular delivery time within the USA is between 5 to 7 working days. VaporFi does ship worldwide, and depending on the country, however expect the package to take between 7 and 30 days to arrive.
VaporFi now offers fast shipping in Australia, with general expectancy at 2-4 days transit time, door to door! Turnaround is also notably speedy, and orders ship within 24 hours. Plus, all orders of AU $350 ship free!
VaporFi Warranty
The 30-day money back guarantee is available for all VaporFi products aside from e-liquids, allowing the customers to test out the manufacturing for themselves. If the product fails to live up to any expectations the customer might have, or the manufacturing is faulty, this guarantee protects the buyer from losing out. Additionally, you can vape easily knowing all VaporFi items, excluding clearance items, come with a 90-day warranty.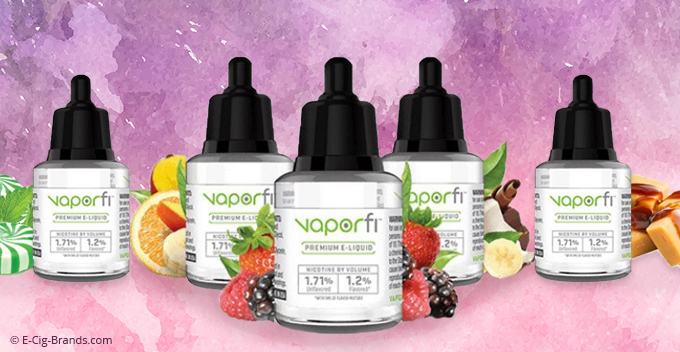 Customer Service
Customers can contact VaporFi via e-mail or its toll-free number, which is open Monday to Friday 8am to 10pm and Saturday 10am to 6pm. Unlike other premium e-cigarette brands, VaporFi doesn't have an online live chat section. However, they are very fast with responding to customers on social media, so that offers an additional option for communication. If you'd like additional info, the blog on their website keeps customers up-to-date with new information on the company. There are also tutorial videos to advise you on how to use and maintain a newly purchased product, and manuals for all products can be found on their site.
VaporFi's Top Starter Kits

The VaporFi Orbit Dry Herb Vaporizer Kit Review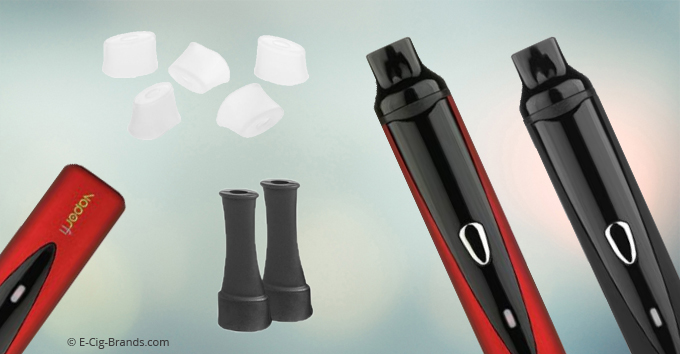 The VaporFi Orbit Dry Herb Vaporizer Starter Kit is an unbelievable option in the market for dry herb devices. It was one of the first top-quality herb vapes to hit the market, and is an overall crowd pleaser with its easy use, great versatility, endless options, and of course, excellent vaping of dry herbs. The starter kit includes a 2200mAh rechargeable vaporizer, a cleaning brush for maintenance, and five mesh replacement filters. Customers can choose between a black or red device. This is perfect for the seasoned smoker who enjoys dry herb smoking. For vaping herb, there is no better vaporizer out there. It is handy and portable, and at the great price of $99.99, you get one amazing vape.
The VaporFi Atom Dry Herb Vaporizer Kit Review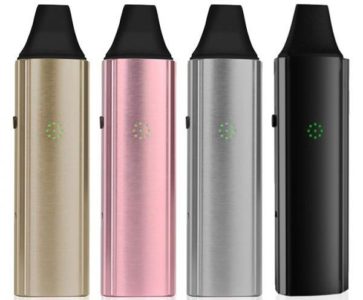 The VaporFi Atom is the latest dry herb vaporizer pen produced by VaporFi. The Atom offers several upgrades over its predecessor, the Orbit. The Atom vaporizer features an innovative variable temperature control, which ranges from 360°F to scorching 464°F. This dry herb device offers an exceptional option for those wanting an option for excellent dry herb vaping, with maximum efficiency, portability, and functioning. While not the largest out there, it's enough to satisfy even the most demanding of vapers, especially where discretion is concerned.
The Atom comes with a 3000mAh battery, which provides ample capacity that should last for over a day's worth of vaping. The Atom is discreet enough to carry in the palm of your hand without attracting too much attention. At a price tag of $139.99, it is remarkably affordable. Though it's certainly not the cheapest vaporizer on the market, at its quality level, compared to some of its much-higher-priced competitors, when you factor in VaporFi's 90-day warranty, 30-day money back guarantee, and quality build, it certainly makes the Atom an attractive option, especially if you're looking for a solid, reliable vaporizer.
The VaporFi Express Vaporizer Starter Kit Bundle Review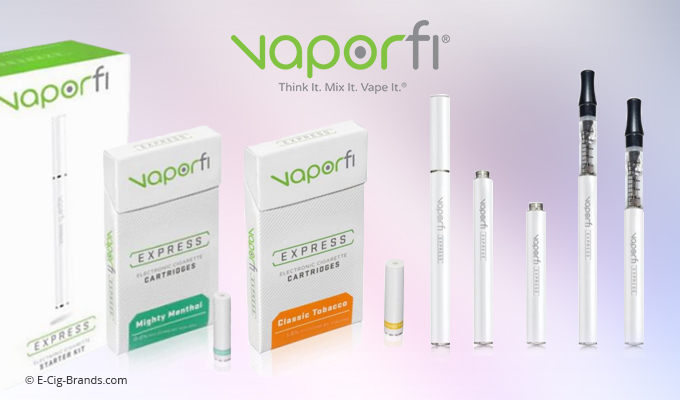 The Express is VaporFi's cig-a-like device. Although the starter kit is pretty basic, it includes everything you need, including two batteries: the standard 180mAh Express battery and the high-capacity 280mAh Express battery. The customer can also expect to find a wall adaptor and a USB charger. You will be rewarded with a VaporFi membership card (which comes with every purchase of an e-cigarette). The Express device corresponds with the VaporFi cartridges on sale on the website, and each starter kit includes cartridges in tobacco or menthol flavors. The Express device is, as it says in the name, express: the two-piece e-cigarette is quick to set up and dismantle, making it ideal for the novice smoker.
The VaporFi Pro 3 Vape Starter Kit Review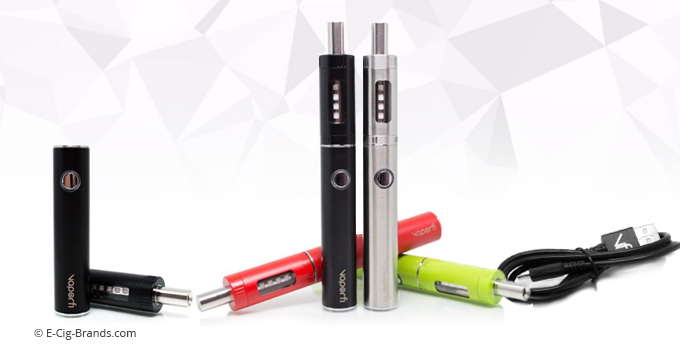 In its most recent update, the VaporFi Pro 3 starter kit offers a world of great vaping from a sleek, high-performing vape pen. The Pro 3 starter kit comes with a 1000mAh, 3.5 Volt battery, 1 Pro 3 Tank with pre-installed 2.0 ohm atomizer, an additional Pro 3 2.0 ohm atomizer, a USB charger, and a 4-pack of O-rings. The tank holds 2.5ml of e-liquid, although e-liquid is sold separately from the starter kit. As for the Pro 3 color range, there are 8 color choices. Moreover, the Pro 3 kit offers phenomenal performance, with a design that delivers the finest mouth-to-lung hits.
The Pro 3 stands out with its subtlety in size, both in the physicality and the technicality of the device. This is ideal for new e-smokers as it is easy to assemble and use, but with its exceptional performance, even experienced users will appreciate the options and abilities of the Pro 3.
The VaporFi Rocket 3 Vape Pen Starter Kit Review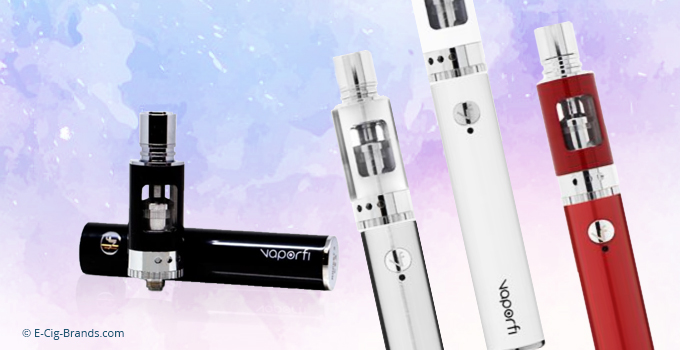 VaporFi moves onto more advanced e-cigarette technology with the Rocket 3 starter kit. This kit includes one 2500mAh Rocket 3 battery, one 3.5mL Rocket 3 tank with a pre-installed 0.5 ohm atomizer, one extra Rocket 3 Ni200 0.1 ohm atomizer, one micro USB charger, and a 2-pack of O-rings.
The powerful 2500mAh Rocket 3 battery was made for offering some incredible performance, and the user can expect to have sub-ohm level clouds, variable wattage, and temperature control. In addition, the starter kit consists of a dual coil airflow control tank that can hold up to 3.5ml of e-liquid. With all the features, this starter kit is well worth the investment. This particular vape-pen shifts into the more higher-powered device range for the enthusiasts among us; it's one of the best around.
VaporFi Rebel 3 Vape Mod Starter Kit Review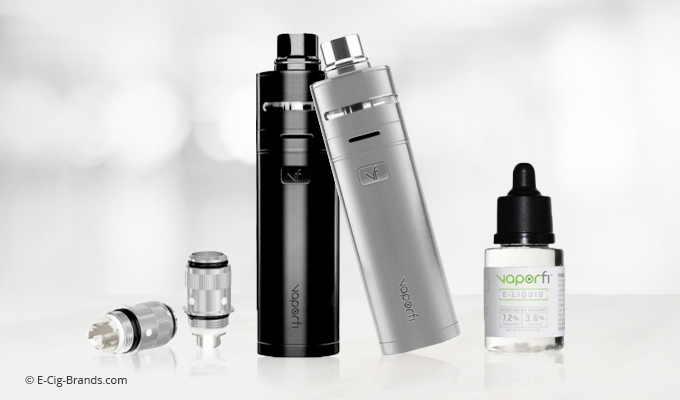 As for more advanced vape starter kits, VaporFi has released the Rebel 3 and it is a major game-changer. The Rebel 3 is unique for its versatility and durability, along with its capabilities for high performance. VaporFi developed this product to ensure a vaper can power it up to get one of the best vaping experiences, with a high level of power and the ability to attain some mega cloud production. With the standard Rebel 3 starter kit, you will receive a 3000mAh Rebel 3 vaporizer battery, a 5.8mL Rebel 3 tank with pre-installed 0.25 ohm coil, 5 additional 0.25 ohm atomizers plus an extra 0.5 ohm atomizer, a USB charger, a wall charger, and a bottle of custom e-liquid of your choice. The performance is nothing short of delivering plumes of delicious vapor, with some of the finest flavor imaginable. Simply put, the Rebel 3 vaporizer isn't for the faint-hearted.
VaporFi V-Grip 220 TC MOD Review

VaporFi has a number of beginner and intermediate devices, but the VaporFi V-Grip is a monster mod to say the least. It's by far their most powerful mod with a massive power output of 220W. Fueled by two high-drain 18650 batteries, this monster has a maximum amperage of 50A so you can blow larger clouds than anyone on the block. It comes with all of the standard features including temperature control mode and TCR so you can arrange the settings exactly to your liking. Plus, the ergonomic design includes a fast-action trigger bar for easy vaping and a latch door for quick access to the batteries. You'll find the body is large enough to hold tanks of up to 25mm in diameter, and the front displays a real-time analog clock for your convenience. Available in black or stainless steel, this new mod from VaporFi is sleek and impressive to say the least.
Click To Save 12% With VaporFi
VaporFi Prices
Fair prices and very much comparable when you consider quality and longevity. Recently, VaporFi restructured prices to be more competitive, and lowered the vast majority of their catalog's prices. While the price range of VaporFi products can seem quite high when compared to many other brands on the premium market, they are big on quality and producing items designed to last. Additionally, for instance, the price of a bottle of 30ml e-liquids $15.99; more than the average brand but when you factor in the level of attention to detail, and how these liquids are produced, it makes perfect sense why they charge no less. These e-liquids are not developed and manufactured by an external company, they handled entirely by VaporFi, and lot numbers are included on every bottle for accuracy and tracing. Additionally, they hold sales on specific blends monthly, and they do offer sales fairly regularly so you can expect to save some more at certain times.
As for starter kits, the Express Bundle is priced at $44.99, which is very reasonable for a cig-a-like starter kit that includes such a range of top-quality products. The Rocket 3, meanwhile, will set you back $49.99, which is far from pricey, and it comes with all the necessities to vape. The most expensive starter kit is Gift Bundle for the Advanced Vaper, which includes the VEX 150 mod, a Venom RDA, 2 high capacity batteries, a 30mL bottle of their signature Catch Ya Latte e-liquid, among a whole host of other accessories, priced at $147.99; making it an amazing deal! Overall, expect great products at good prices with VaporFi.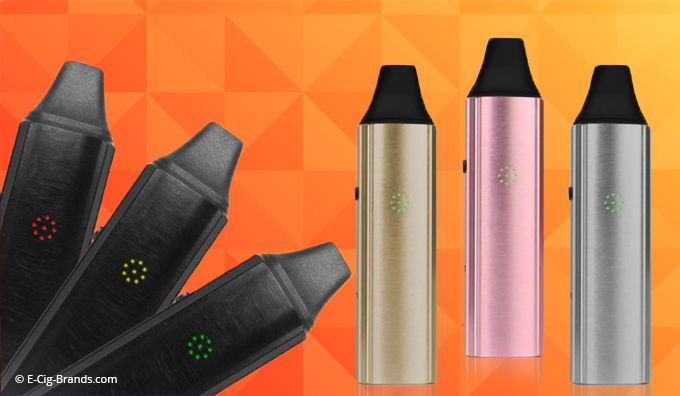 Other Products
Like most e-cigarette companies, VaporFi sells gift cards–a perfect gesture for the friend who wants to give up smoking and take up vaping, or the seasoned VaporFi vaper. Select an amount between $10, $25, $50, $100, or $250, and the receiver can redeem the credit on VaporFi's website.
Benefits
The company has built up a reputation based on its starter kits and devices, which are some of the best on the market. Moreover, it offers an excellent selection of e-liquids, with a flavor for every taste. VaporFi has thought of everything to ensure it caters to all types of e-smokers. This is evident in its wide array of products and accessories. The company has branded themselves as a solid lifestyle option, and with their massive selection, every vaper is catered to.
VaporFi Review Final Thoughts
And that's pretty much all for our VaporFi review. VaporFi is by far one of the leading companies in e-vaping. They truly believe in quality, manufacturing a wide range of high-end e-cigarettes and catering to the novice and the connoisseur alike. A solid choice, with products to fit every budget and every style of vaping, you will not go wrong with choosing VaporFi.