Are You Looking For The Best Dessert-Flavored E-Liquids?
Dessert is everyone's favorite part of the meal, and everyone knows that even if you've eaten too much for the main course, well, there's a second stomach for dessert.
Dessert e-juices are among the most popular kind of e-juices. There are cobblers, cakes, custards of every kind. Chocolate, vanilla, your tastebuds will be thanking you for the gifts that you send their way. The finest French pastries and the most elegant of Italian creams are all boiled down into tiny little bottles for you to ingest in a gaseous form. Think of the possibilities!
Well, these are no longer possibilities my salivating companion. You need not venture out to a bakery to gorge yourself on the most decadent of tiramisus or the most indulgent of tarte des pommes.
Indeed! You can have your cake and eat it too because these vape juices come with no saturated fat or sugars. We at E-Cig Brands have thought long and hard. We've deliberated and discussed. We've discussed and deliberated, and we've come to a conclusion. These seven flavors are the best dessert-flavored e-cig liquids out on the market today. Read on with confidence, my comrade, for we are about to divulge most prized information.
Top 6 Dessert-Flavored Vape Juices
#6 Gotcha Vape Juice
This decadent dessert combines smooth chocolate custard, a glazed donut, and a fine pie crust. The three flavors are extraordinarily authentic, and the whole experience comes off as a French silk pie.
I usually hesitate before purchasing a blend like this one because you usually can't differentiate between the different flavors all that well. This one really is different though. First, you taste the creamy chocolate and only then do you taste the donut. The cinnamon-flavored pie crust comes in last with a bang adding the final notes to a lovely creation. Call it decadent? Perhaps, but there isn't a calorie in sight! It's good for your waistline and your lungs at once. I usually keep a supply of this flavor at all times in the pantry for cases of emergency.
-Big Papa Vape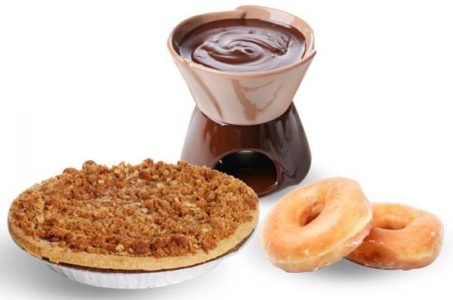 #5 Very Vanilla E-Liquid
Now vanilla might not be all that original, but a classic it sure is. Very Vanilla is a favorite among VaporFi fans because it's creamy and super sweet. This flavor comes in a either a 70/30 mix or as max VG, and if you're really in love, you can get an extra flavor shot or two.
This is how vanilla is supposed to taste! All of my family members make fun of me because I am very picky with my vanilla, but I can tell a good vanilla from a bad one. You'll be glad you didn't settle for a lesser-rate vanilla.
-VeryVanilla 223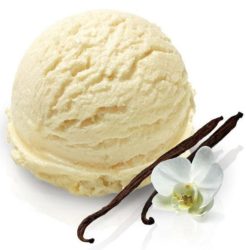 #4 Belgian Waffle Vape Liquid
No matter how you feel about traditional waffles, there's no denying this one simple truth; Belgian is better. Belgian Waffles are one of the most delicious and delightful breakfast foods you can indulge in, so sweet and scrumptious that they even make excellent desserts. Crispy and crunchy even when smothered in delectable maple syrup, a good Belgian Waffle goes a long way in making one's day. Of course, you don't get that texture in a vape, but you can still enjoy is that amazing sweet and subtle flavor that is normally reserved for a hearty breakfast. And since this flavor is a standalone type with no extra additions, it is ideal for mixing and matching with other vape juices to make your own flavors, such as chocolate or vanilla. For just $15.99, you can purchase a 30 ml bottle of this incredible flavor, in PG to VG ratios of 70/30 or Max VG. If you really want to maximize the sweet and sugary goodness, you can order the flavor in double or triple strength as well.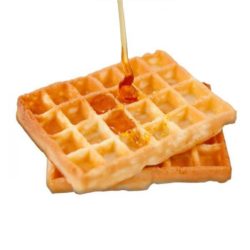 #3 VaporFi's Totally Toffee
Every candy shop needs something extra gooey and sweet–something that will give the dentist nightmares. Well you don't have to worry about the dentist with this e-cigarette juice. You don't have to worry at all because it's all-around goodness.
This toffee might even be better than the real thing. The flavor comes in layers of caramel and chocolate that all harmonize and blend perfectly together for a symphony of vapors bursting from your mouth. I am such a fan!
-Candy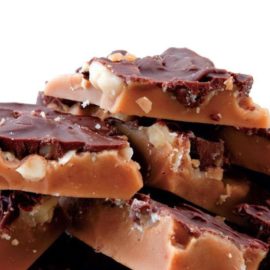 #2 ePuffer's Cinnamon Danish
The buttery layers of pastry dough held together by more butter and a heavenly scented cinnamon filling is the perfect treat to wake you up on a lazy Sunday morning. Mom is in the kitchen baking your favorite treat, and she even drizzled icing on top exactly the way you like it. Now you don't have to go all the way home to get a taste of these cinnamon danishes. You can get them from ePuffer!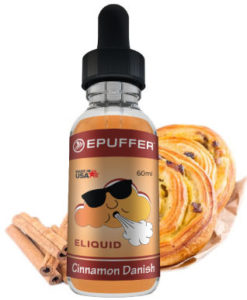 Enjoy 10% discount by using our coupon-code: ecigbrands
#1 Grand Reserve Rainbow Custard
We know you love the Grand Reserve collection already, and you're definitely not going to be able to pass up this one. Strawberries, tangerines, and Crème Anglaise come together for a treat that will have you dreaming of rainbows.
This vape includes a perfect blend of strawberry and orange, and whenever I vape it, I am instantly transported to some exotic island far out in the Atlantic Ocean.
-Tina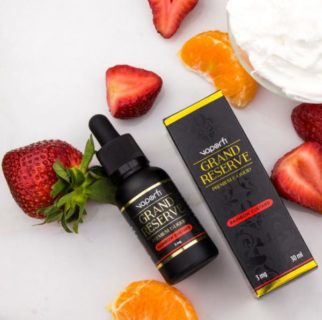 Conclusion: You Need To Try The Best Dessert-Flavored E-Liquids Right Away!
As a French woman once told me, "Dessert is an essential part to living a sane life." I think the French know how to live! Dessert is served! Come and get it while it's hot ladies and gentlemen because you don't know how long it'll last. Here are our top seven dessert-flavored e-liquids!