Do you crave that fresh, cool taste that washes over your body when you take a puff of a menthol-flavored cigarette? Besides tobacco, menthol e-liquid is one of the most popular kinds of vape juice, but with such a selection, where do you start? There is fruit-flavored menthol e-liquid and a candy-flavored menthol e-liquid. If you prefer robust, full-bodied or icy cold menthol juice, we have you covered. Read on to find out what our favorite menthol e-liquids are on the market today. We have organized this post by category. So, regardless of your tastes, you can find a menthol-flavored e-cig liquid designed just for you. Here are the best menthol e-liquid flavors according to our judges at E-Cig Brands.
#6 Best Icy Menthol E-Liquid: Mint E-Liquid by Naked 100 Salts
Naked 100 isn't usually known for their e-liquids, but their Mint Vape Juice is definitely one of the best menthol e-juice flavors. It's icy taste will chill your throat. The ultimate refreshment, this menthol e-cig juice is perfect on its own and even better when paired with other fruity or confectionery flavors because it serves as such a great base. Vapers commented that it was, "Another home run from Naked 100!"
This is like a dessert at the end of a full, satisfying meal. It's icy cold and hits like a bullet.
-Bang
I love this vape juice. I haven't been able to find anything that even comes close.
-Xard
If you can handle the ice, hey, it might even clear your sinuses. For an e-cig liquid that is clean, crisp, and delicious look no further. Out of all the options out there for Menthol e-cigarette juice, this one will leave your tastebuds totally refreshed.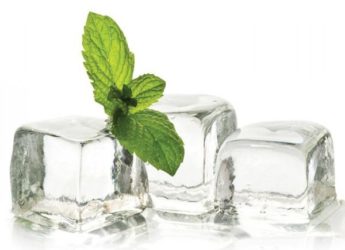 #5 Fruity Menthol Vape Liquid Blend: VaporFi's Menthol Lover's Vape Juice Bundle
VaporFi let us know that Grand Reserve Maui Menthol and Grand Reserve Island Frost are actually two of their all-time best-selling bottles of vape juice. Just take a few puffs from this tropical treat, and we know that you will love it as much as we do. Papaya, jackfruit, guava, and honeydew are blended together to give you Maui Menthol, and island frost tops its own fruity cocktail of pineapple, blueberries, lime, and coconut off with a sprig of mint. These menthol favorites will have you drifting off to the Caribbean. This indulgent vape juice is the perfect treat if you're in the mood for an exotic excursion, and with a 30/70 blend, you will be vaping dense, thick clouds of vapor. Come along and join us to the cool waters of the Caribbean with VaporFi's exclusive Grand Reserve collection. Get it now for only $32.99!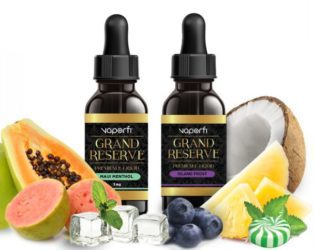 #4 Fresh Mint E-Juice
A staple of menthol flavor around the world, mint has been enrapturing human taste buds for hundreds of years. Mint is the predecessor to menthol and the basis for many menthol flavors, despite technically not being menthol itself. If you enjoy mint in its purest form, just as it is in nature, then Fresh Mint vape juice is the perfect option for you. However, this standalone flavor is also a great option for mixing with other vape juices, so you can use it to create your own unique blends that you won't find anywhere else. For just $15.99, you can purchase a 30 ml bottle of this product, which is available in PG to VG ratios of both 70/30 and Max VG. There is nicotine in this product, so be aware of this when deciding whether or not to invest in this vape juice. Fresh Mint is the choice to make if you want the flavor in its purest, unaltered form.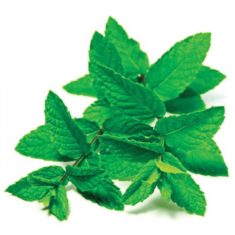 #3 Best Robust Menthol-Flavored E-Liquid: Mighty Menthol
Menthol e-liquid is not for the faint of heart, and so venture not to VaporFi if you be feeble of mind and spirit. This Mighty Menthol e-cigarette juice won't back down just because you do, but if you are bold enough to believe that you can brave this brazen brew, then beware because VaporFi doesn't boast about what it cannot deliver. For $15.99, you can get a 30ml bottle of either 70/30 or Max VG blend for big clouds. Here's what one customer, Tanya, had to say:
Mighty Menthol is so delicious, and bursting with flavor. I have sampled many vape liquids in my day, but this one has no competition.
If you are looking for a menthol vape juice that is intense, then look no further. VaporFi has you covered.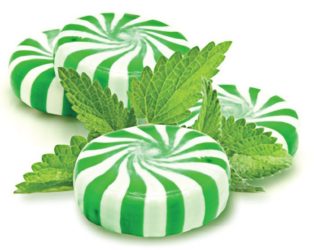 #2 ePuffer's Menthol Cigarettes E-Juice
Is menthol one of your favorite flavors? Then you'll fall in love with ePuffer's Menthol vape juice with ease. With rich and organic materials, this vape juice will take your mind back to your best memories when you vape it. For just $15.95, you can purchase a 30 ml bottle of this product, which is available in nicotine levels of 0%, 1.2% and 2.4%.

#1 Tobacco Menthol Vape Juice
Tobacco Menthol does away with all that overly complex nonsense that requires seven ingredients, and simply gives you the flavor profile of  smooth tobacco and cool, refreshing mint. The encompassing delight of tobacco will give way to the tingling sensation and taste of mint, and you'll get to enjoy every moment of the transformation. When a simple combo is as popular and loved as this one, why bother adding in anything unnecessary? For just $15.99, you can purchase a 30 ml bottle of this product, which is available in PG to VG ratios of both 70/30 and Max VG. There is nicotine in this product, so be aware of this when deciding whether or not to invest in this vape juice.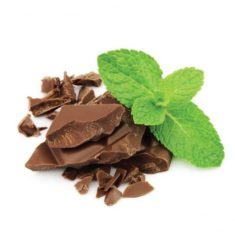 Well there you have it folks! These are our top menthol e-juice flavors. They, are, undoubtedly, some of the best out on the vaping market today. Whether you prefer your menthol straight or blended with sweet or fruity tones, you can be sure that there is a e-cig juice out there for you. Don't hesitate to pick yours up today–follow our links and purchase your menthol-flavored e-juice today. With flavors like these, you don't want to be missing out!