Mig Vapor Pros & Cons
Pros
Large Selection of E-Cigs, E-Liquids, Vape Mods & Dry Herb Vaporizers
Reasonable Pricing
High Level of Device Customization
High Quality, Expansive E-Liquid Selection
Limited Lifetime Warranty
Started by a group of former smokers, Mig Vapor incorporates the elements it believes to be lacking in other vaping companies, such as battery life and power control. MigVapor tweaked these components to suit its needs, resulting in a brand that expertly blends beauty and efficiency. The brand focuses on quality for price, minimalistic designs, and power for the size of its vaporizers and e-cigarettes. Having evolved out of the needs of former smokers, Mig Vapor prides itself on catering to the customer. The brand has received some incredible feedback, and below in our full Mig Vapor review we'll offer and in-depth review of its products.
Update: MigVapor products are sold exclusively on VaporFi website.
First Impression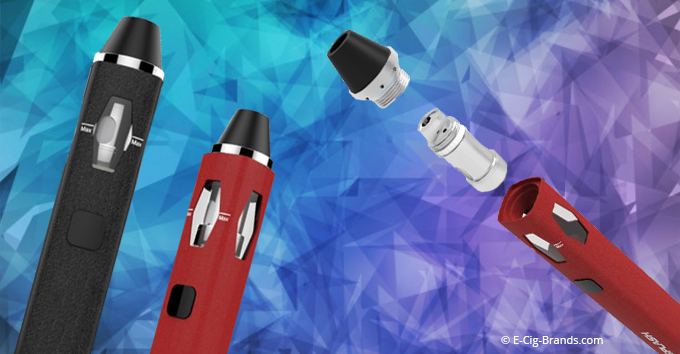 Mig Vapor boasts the fact that it knows what a former smoker is looking for in a new vaporizer. We tested Mig Vapor's vaporizers and e-liquids and were pleased with the result. We found their vaporizers to be of high quality and their e-liquid selection to be excellent. Their vaporizers offer something for everyone, including pens for waxes and tanks for herbs.
Mig Vapor's website is easy to navigate, making shopping for a vaporizer and vaping accessories convenient. Mig Vapor also offers all customers a warranty and money-back guarantee to ensure quality customer service. It comes as no surprise that Mig Vapor is an award-winning e-cigarette brand.
Mig Vapor begins with a solid foundation—the battery—and creates its vaporizers around the power source in order to provide quality vapor, a short heating time, and a long battery life. Our first impressions are simple: quality for price and a clear passion for customer satisfaction.
Vapor Production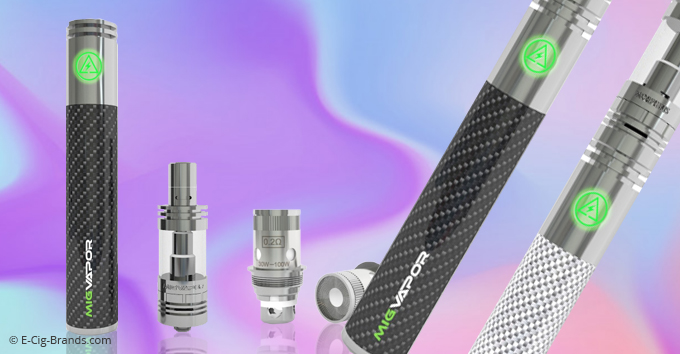 Overall, we were pleased with the quality of Mig Vapor's vapor production. The vaporizers heat up quickly—in as little as two to three seconds with the company's ceramic baking plate—to provide the instant gratification many customers are seeking. If used correctly, vaporizers produce a pleasant vapor that is smooth from the start of the battery life to the end. Mig Vapor's products offer comfortable mouthpieces that provide an easy draw, eliminating the need for a sharp inhale. The produced vapor is a comfortable mist rather than a harsh burn. For more advanced customers, Mig Vapor's products offer temperature settings for a more tailored experience for a variety of concentrates.
Mig Vapor Accessories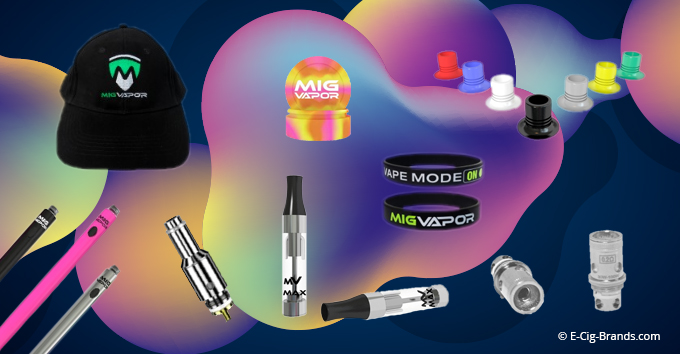 Mig Vapor offers a myriad of accessories for its vaporizers and e-cigarettes. For those who like to personalize their e-liquids, Mig Vapor offers mixing bottles to customize any flavor of e-juice. In the same category, Mig Vapor produces filling bottles for ease-of-use and portability.
To further customize your Mig Vapor vaporizer, its website offers many different mouthpieces. These include elongated versions to protect your lips from excessive heat (since Mig Vapor's vaporizers can reach up to 420 degrees Fahrenheit in the atomizer) and to provide the smoothest, cleanest vapor possible.
Other mouthpieces include replacements for the brand's vaporizers, drip tips, and disposable silicon mouthpieces for cleanliness or a more authentic and comfortable smoking experience.
Mig Vapor's products are already elegant and streamlined, catering to those who seek minimalism and discretion. The company's accessories continue this with attractive carrying cases, vape bands for protection and style, and lanyards for portability and convenience.
Finally, Mig Vapor is particularly concerned with its products' batteries and battery lives. Considering that a vaporizer relies heavily on its battery, we appreciate the many ways Mig Vapor allows us to keep its products fully charged and ready whenever we need them. Mig Vapor offers various chargers and adapters for every customer's preference. Ranging from wall adapters to car chargers, these essential accessories provide each customer with plenty of convenient options for charging their vaporizers or e-cigarettes—all for a very reasonable price.
Almost anything you might need or want for your vaporizer or e-cigarettes, Mig Vapor provides.
Lastly, we wanted to take some time in this Mig Vapor review to mention the company's dry herb and wax atomizers. Mig Vapor offers a series of atomizers that allow you to vape different substances using the battery you already have. These incredibly unique accessories will save you a lot of cash and offer vapers a convenient way to enjoy their flower/wax.
Mig Vapor Flavors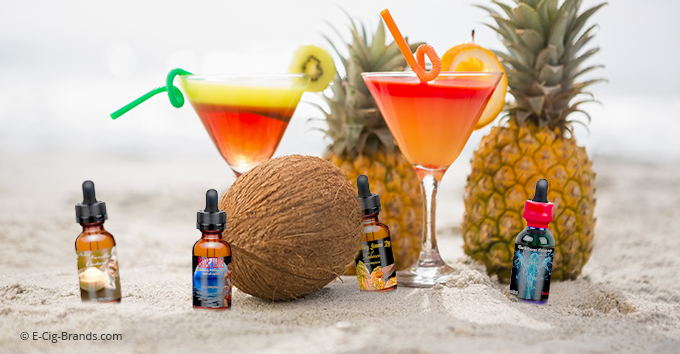 When it comes to e-liquids, Mig Vapor continues to impress us. All the components of your vaporizer or e-cigarette work in tandem to create an amazing experience, and that means that the e-liquid you choose is crucial. Mig Vapor takes this into careful consideration and offers e-liquids of superb quality. Their selection is vast; categories include tobacco, single-flavored, multi-flavored, sub-ohm specific, and even a create-your-own. Most of Mig Vapor's e-liquids offer a standard 50/50 PG to VG ratio, meaning they are a balance of all facets of vaping: cloud and stealth, flavor, as well as throat hit and smoothness. However, many of Mig Vapor's e-liquids are produced in varying ratios, so you can find the right balance for your personal experience.
The tobacco flavors range from full-bodied and rich to a soft tobacco flavor infused with fruit or caramel and chocolate for a hint of sweetness. These are perfect for former smokers or those who are craving the taste of rich tobacco without the acrid cigarette smoke or too-harsh sting in the back of the throat. These are smooth and still give us that pleasant and satisfying hit in the back of the throat at the end of a draw. The tastes are distinct and perfect for customers looking for a replacement to traditional cigarettes.
The single-flavored line offers both sweet and savory liquids for the more adventurous. There is a little something for those who prefer refreshing tropical fruits, a favorite sugary soda, savory black coffee for the first drag of the day, and even pastries or cereals! In this line of e-liquids, there is certainly a flavor for everyone and no shortage of new, bold liquids to try. Included here, also, is menthol. For those of us struggling to find the perfect replacement for traditional menthol cigarettes, Mig Vapor has us covered. Its standard menthol provides the crisp, cool, and minty freshness we crave from menthol cigarettes. Even more tantalizing, it can be mixed with any tobacco flavor to create your perfect combination.
The incredible selection continues into Mig Vapor's premium line of multi-flavored e-liquids. These are more complex flavors that will keep your taste buds craving more. In this category, you can find your favorite dessert, blends of complimentary fruits, and amazing mixed drink flavors.
The sub-ohm specific line caters to those seeking the elusive "vape cloud." How? Mig Vapor took into consideration that a high VG to PG ratio creates a more satisfying, substantial cloud of billowy vapor. The high density VG, or vegetable glycerin, creates an extremely smooth vapor. With a ratio of 80/20 VG to PG, the sub-ohm specific Red Line is as beautiful in flavor as it is in appearance.
So, what happens if you've scoured the Mig Vapor e-liquid selection and not a single one of the plethora of flavors appeals to you? Again, Mig Vapor has thought of everything. If you absolutely cannot find a flavor for you, why not create your perfect blend? The last category in its e-liquid section is the custom flavor mixing bar. Here, you can choose up to five–that's right, five–different flavors for a single e-liquid. You can blend the right amount of menthol to tobacco to suit your tastes or make a satisfying vanilla coffee vapor for the morning. If you're feeling adventurous, why not blend dessert with tropical fruits or cereals with strawberries and cream? Freedom and creativity are the flavor of the day in this category.
Whatever you choose to do, Mig Vapor begins with quality, full-flavored, and satisfying liquids. Because you're starting with an exceptional product, any combination you choose is sure to be exceptional as well.
Finally, all of Mig Vapor's e-liquids offer varying levels of nicotine from 0% to 2.4%. This is perfect for those trying to wean off of nicotine, replace their traditional cigarettes, enjoy nicotine-free vaping, or make getting a nicotine fix more exciting. There is a level for every vaping enthusiast. The combinations for Mig Vapor e-liquids are staggering, but no matter which flavor, nicotine level, or VG/PG ratio you choose, Mig Vapor promises quality, exceptional e-liquids–and they deliver.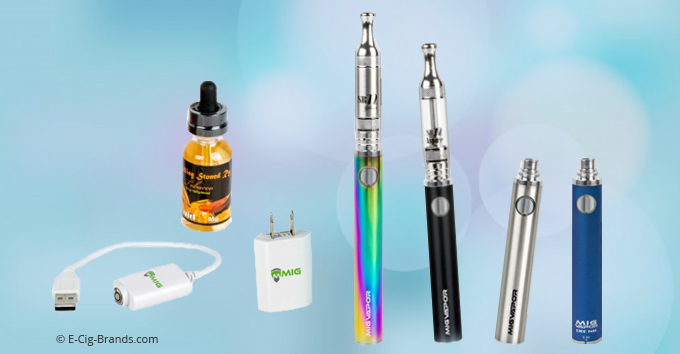 Battery performance and charging
As Mig Vapor writes on its website, the battery of an e-cigarette or vaporizer is like the engine to a car: it provides the necessary energy to run your product and without it…well, your vaporizer will not be able to vape much of anything. The battery is the foundation of your vaporizer, and Mig Vapor totally understands that in order to get the most out of your experience, you have to start with a solid foundation.
Mig Vapor's standard batteries offer a voltage of 4.2. If that isn't enough for you, its selection of replaceable batteries offers up to 4.8 volts. For those new to vaping, this variable voltage will become crucial. The voltage in a vaporizer or e-cigarette battery will determine the heat output of your vaporizer. The rule of thumb? The higher the voltage, the higher the heat output. Mig Vapor's variable voltage allows the user to choose the voltage that is right for his or her daily use. A lower voltage could mean a smoother inhale, while a higher voltage, and therefore a higher heat, will give you that "back of the throat burn" many former smokers are craving.
But we know that many consumers are concerned with how long an e-cigarette or vaporizer battery will last them when fully charged. Many people are turning to e-cigs and vapes simply because they are more convenient than traditional cigarettes, but a device's convenience lasts only as long as its battery. Luckily, Mig Vapor's vaporizers and pens boast up to 1300 mAh battery. What does this mean for you? It means, depending on your daily use, you can go a few days without having to recharge your device and get anywhere from 1300 to 1500 puffs out of a single charge.
Ultimately, a better battery means a better product: less time charging and more time enjoying.
Mig Vapor Selection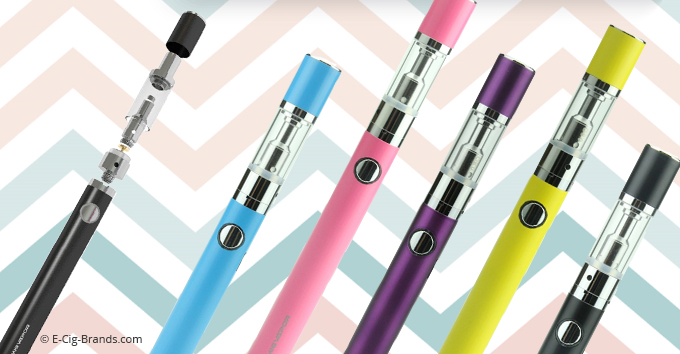 Mig Vapor specializes in quality e-cigs and vaporizers for liquids, dry herbs, and waxes. Its selection in these fields is impressive, offering something for every type of smoker. Mig Vapor's inventory is made to be personalized. As such, it stocks a wide selection of mods, batteries, accessories, vape pens, tanks, e-cigarettes, and liquids. Thus, its selection is more than satisfactory. However, Mig Vapor is not currently stocking desktop vaporizers or cigar alternatives (unless you count a Cuban cigar e-liquid flavor).
Mig Vapor caters to the portable vaporizer community, particularly former smokers and those who turn to vaping as an enjoyable and modern hobby. What it lacks in desktop vaporizers, e-pipes, or e-cigars, Mig Vapor makes up for ten-fold in portable e-cigs, vape pens, wax and dry herb options, and a vast e-liquid selection.
MigVapor also carries V2 replacement parts. Since V2 e-cigarettes went out of business, MigVapor has been selling replacement parts to anyone who currently uses a V2 product and wants to continue vaping it. They also carry a number of items which are compatible with V2, such as the Clear Fusion Vape Pen and Basic Starter Kit. So, if you were a very happy V2 customer, you you won't have to waste any of the batteries or cartomizers you still have.
Packaging & Design
Aside from the mechanics of your device, the next most important aspect to take into account is the aesthetic. Mig Vapor's design is sleek and attractive, combining matte black with pops of gorgeous color, shining stainless steel, and clear modern glass. If bold is more your style, some vaporizers come in crisp white, tempting red, or the Mig Vapor signature green. These products are designed for both parties of the vaping community: those who prefer discretion and those who prefer to stand out among the crowd.
The MigCig is designed to look and feel like a traditional cigarette to ease the transition from tobacco smoking. The red and white design hearkens back to the Marlboro cigarette brand, and is complete with an eye-catching blue "cherry."
The vaporizers and vape pens stand out with elegant designs in stainless steel, aluminum, acrylic, and glass. Some vape pens showcase a unique diamond-shaped button for customers who prefer geometric vaporizers, while other products feature smooth, rounded lines for a softer aesthetic. The defining factor of the brand's vaporizers is compact and discreet designs.
Mig Vapor's packaging keeps with the aesthetic, as kits and products arrive neatly in compact and well-designed cardboard boxes. Minimalism is key here, letting the product stand for itself.
Shipping
Mig Vapor ships quickly both nationally and internationally. Once you make an account on its website, it is a simple matter to find if the company will ship to your country. International shipping, of course, takes longer than national shipping–between 7 and 30 days depending on your country of residence. Shipping costs vary, but Mig Vapor does offer free shipping on orders over $75. Additionally, it has made tracking your order fast and simple, just by logging onto the website. From here, you can check shipping status and track your package.
Mig Vapor Warranty
Mig Vapor puts the customer first. This is why it offers 90-day warranties on both electronic devices and batteries. This means Mig Vapor will replace any defective equipment within 90 days of purchase. Like many other brands, this warranty does not cover misuse of the product. While USB chargers, wall chargers, batteries, and pass-throughs fall under the warranty, cartomizers, cartridges, disposables, and e-liquids do not.
This warranty is not uncommon among vape companies, due to the complicated nature of the devices and hygienic concerns over returned products.
Customer Service
Customer service is made to be easy and convenient at Mig Vapor. It offers three ways of contact: toll-free telephone calls, e-mail, and live-chat with a customer service agent. If you choose to e-mail, there is a selection of e-mail addresses to choose from to ensure your question, inquiry, or concern reaches the correct department. If your question or concern is not already addressed in Mig Vapor's informative FAQ section, you should have no issues contacting an agent directly.
Mig Vapor Starter Kits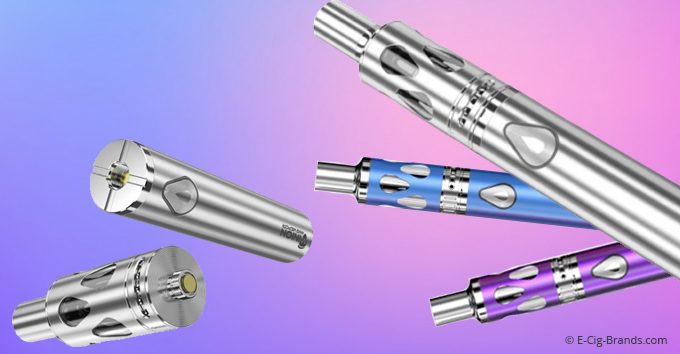 Mig Vapor offers three categories of starter kits: the MigCig e-cigarette starter, the vape pen starter, and advanced starter kits.
MigCig kits start from the very basic starter kits–including the e-cigarette and extra cartridges–to a supreme kit offering enough product to cover two e-cigarette beginners. There is a kit for every customer in between, with varying charging options, carrying cases, lanyards, and cartridge refill counts. Because Mig Vapor began as an e-cigarette, it is unsurprising that this is where there kit selection shines.
The vape pen starter kits and advanced vaping kits are less well-developed than the MigCig line, but still offer everything you need to begin (or continue) your exploration of Mig Vapor's products. Kits in these lines include the device, tanks, replacement coils, battery, a USB charging cord, carrying case, and, of course, a bottle of e-liquid (in a flavor of your choosing).
Mig Vapor Review Articles
Mig Vapor Prices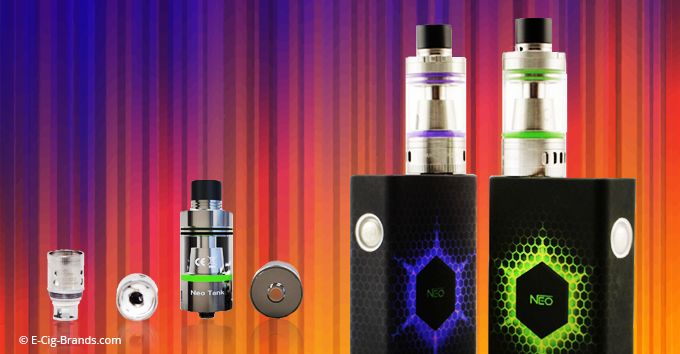 Okay, so we've covered all of the high quality products in Mig Vapor's impressive selection…but all of this begs the question, "How much is this going to cost me?" It is no secret that vaping's one drawback is initial investment. Quality vaporizers and reusable e-cigarettes are difficult to come by for under $100.
However, the products at MigVapor are priced competitively. The brand's quality selection of vaporizing starter kits ranges anywhere from $30 for e-cigarette starters to $150 for more advanced vaporizer kits. Again, these prices reflect kits, not devices themselves, which can be purchased alone for lower prices.
The vaporizing devices themselves can run between $50 and $150, with e-cigarette models setting you back considerably less. E-liquids on Mig Vapor's website come in sizes between 15 mL and 120 mL, running the gamut of prices between $10 and $70 per bottle of e-liquid. Keep in mind, however, that a 15 mL bottle of e-liquid can last up to two weeks, depending on your personal use. Can you imagine if a cigarette habit only cost $20 a month? The initial investment on a higher-priced, higher-quality vaporizer will quickly make a return.
Mig Vapor's prices are marginally higher than some others vaporizing companies, but the price is completely worth it for the quality and longevity of its devices and e-liquids.
Rewards
The rewards program at Mig Vapor offers ample opportunity to earn money toward future purchases. You can earn ten cents on every dollar spent, ten cents for liking Mig Vapor's products via Facebook, and fifty cents for sharing the brand's products on social media. You'll earn reward points on your birthday and earn exceptional rewards for referring friends to products as well. For instance, by referring a friend, not only will he or she receive $10 off his or her first purchase, but you will receive $20 off your next purchase. Mig Vapor offers this reward program as incentive to keep coming back, but we think the products speak for themselves–the rewards are just an added bonus for loyal customers.
Other Products
As mentioned before, Mig Vapor's selection focuses on vaporizers, e-cigarettes, and vaporizer accessories. While it goes not currently offer cigar replacements or desktop vaporizers, it does offer a vast selection of products catering to portable vape pen and e-cigarette users. These can be found in Mig Vapor's mod section, and all products are designed to expand your vaping experience.
For example, for customers seeking a more intense vaping experience, Mig Vapor offers a sub-ohm kit. This powerful product boasts an impressive 100 watt, 4500 mAh battery and a 4 mL tank. Certainly, this sub-ohm vaporizer will last for days of use. With a designer look and soft grip, it is perfect for long-term customers seeking the next step in vape mods.
It cannot be overstated how many different options Mig Vapor allows for the personalization of their products. Versatility is the name of the game when it comes to Mig Vapor accessories. Did you begin with e-liquids, but have always wanted to try dry herbs for a change? Mig Vapor has you covered (and it isn't making you buy an entirely new device, either!). You can purchase a sub-herb tank for your existent sub-ohm vape gear and never limit yourself again.
But if you're an e-cigarette enthusiast, Mig Vapor understands and offers reusable, refillable cartridges for endless vapor possibilities in the compact, easy-to-use device.
Benefits
By purchasing from Mig-Vapor, you are choosing a distinct aesthetic. Sleek design and minimalism with pops of bright color is the theme of its product line.
But most importantly, you are choosing high quality for a reasonable price. Its e-liquids are top of the market and the battery is not to be outshone. Mig Vapor specializes in portable vaping and e-cigarette devices, and the customer benefits from its attention to detail and excellence.
Mig Vapor Review Overview
In this Mig Vapor review, we tried to focus on how the company was unique and how we are expecting great things from them in the years to come. Overall, we were very impressed by the quality of Mig Vapor's products and the value. For reasonable prices, you are purchasing top-of-the-line vaporizers and accessories. The brand's selection is impressive, with particular attention to e-liquids and versatility in the products used to ensure long-term customer loyalty and satisfaction.