South Beach Smoke Pros & Cons
Pros
Stylish & Fun Products
Generous Warranty
Wide Selection of Devices
Excellent Customer Service
24/7 Customer Support
Cons
The Vapor Production Is Very Good But It Isn't the Best in the Market
Click To Save 12% With South Beach Smoke
Click To Save 12% With South Beach Smoke
In this South Beach Smoke Review, we'll give you a general sense of what products the company has to offer, who they cater to, and how their devices perform.
First Impression
South Beach Smoke has thought up an eye-catching marketing strategy, particularly with the appearance of both the brand and the aesthetics of its products. It is very much all about the amount of fun you can have with a South Beach Smoke product in your hand. Moreover, it is increasingly apparent that the company endeavors to make its products as simple and user-friendly as possible, letting the customer smoke more with less stress. South Beach Smoke is also aware of quality manufacturing, and, again, this is apparent in its devices.
South Beach Smoke Box Mods & Vape Mods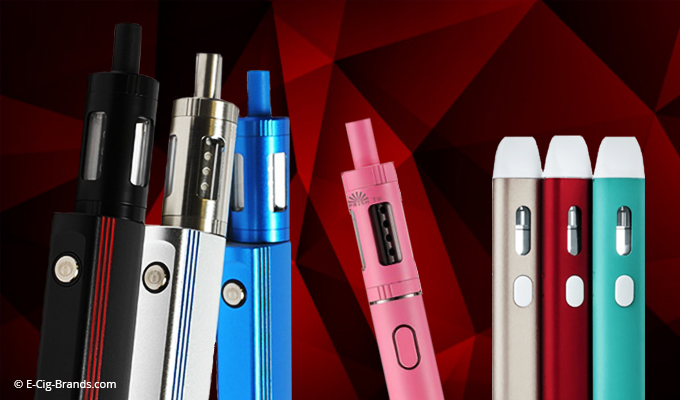 South Beach Smoke is now offering great 3rd party brands, including Kanger, Eleaf, Aspire, SMOK & more! South Beach Smoke is one of the most trusted names in vaping and they've evolved to meet the needs of today's vapers. Offering these new products is a great way to address those looking for a little more power. In addition, South Beach is also offering a new MAX VG line of e-liquids under their own brand, which go great with these new devices. One of my favorite new additions is the iCare Mini which offers great portability and convenience. Check out the new and better than ever South Beach Smoke!
South Beach Vapor Production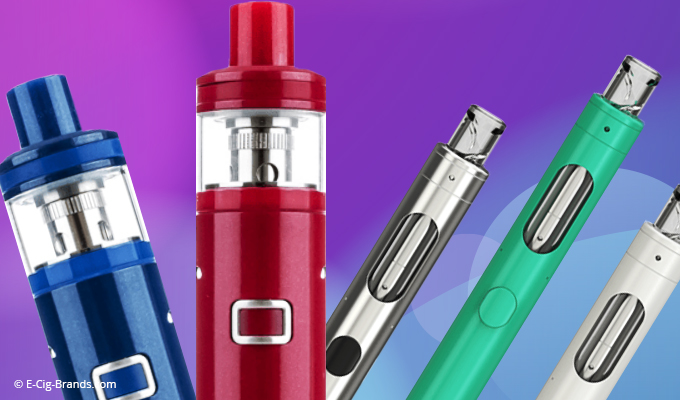 What is particularly noticeable about South Beach Smoke devices is that none of them need any primary primer drags to warm up the e-liquid and get things flowing. From the first puff, the customer can instantaneously enjoy the South Beach Smoke experience. This also goes for the smallest device sold: The Deluxe. With every puff, the smoker can enjoy rich flavors and a decent amount of smoke. While not something to write home about, it is one of the best cig-a-like devices on the market, and there is enough vapor to experience a throat hit. Considering it requires pre-filled cartridges, this device borders on excellence.
Don't expect a vast amount of vape production from The Air. The 1ml tank capacity combined with the small 350mAh battery won't result in a massive amount of vapor, nor will there be a substantial throat hit. That being said, the vape production would still keep any average smoker content.
When it comes to vape production and throat hit, The Thunder knows how to deliver. This is the most powerful vaporizer South Beach Smoke has on its shelves, and it sure has a kick. If the user doesn't want such a hardy blow to his or her throat, then try The Curve. This device still releases a substantial amount of mist and there is a noticeable feel in the back of the throat, but it isn't as ferocious as that of The Thunder.
South Beach Smoke Accessories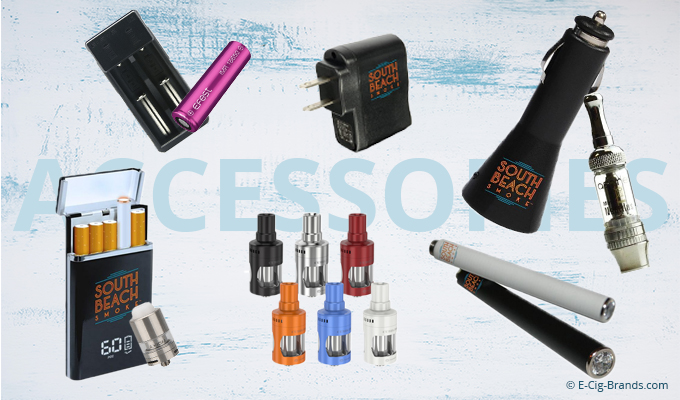 South Beach Smoke has a number of replaceable items for its e-cigarettes, including batteries for all its devices in a selection of sizes, either in an automatic or button-operated version. Moreover, there are a number of replacement tanks and chargers. The portable charger case, suitable for the deluxe e-cigarette, has slots for extra batteries and cartomizers. The LED display screen keeps the smoker updated with the remaining battery life, and the case can charge a 1000mAh battery four times over. In addition, the customer can purchase lanyards and even a power cig with a 7.3 foot cable, allowing you to smoke to your heart's content.
South Beach Smoke E-Liquid Flavors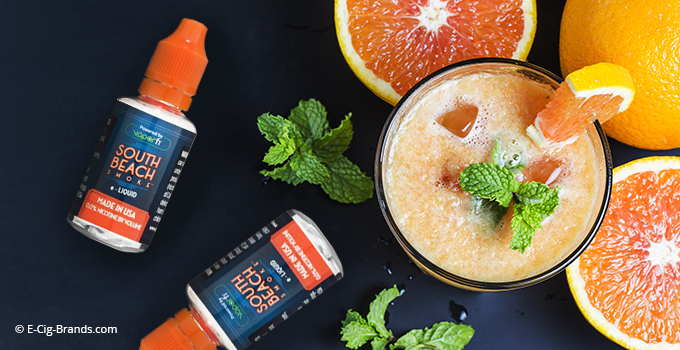 The options of flavors in both the e-liquids and the cartomizers are extensive. South Beach Smoke also encourages DIY flavoring, but there are enough pre-made flavors to choose from, guaranteeing an e-liquid that all customers can be pleased with. The e-liquids are sold in 30ml bottles, and nicotine strengths vary from 0mg to a bold 24mg. Customers can also choose the strength of the flavor in their e-liquid bottle.
With the custom blend e-liquid, customers go through the process of selecting how many flavors they want and how strong each flavor would be. Select up to three different flavors and up to three "shots" of flavoring in each 30ml bottle.
The classic tobacco offers the traditional and basic tobacco flavoring, which is ideal for the tobacco lovers of the world. For a fruity flavor, the peach e-liquid is highly recommended. It offers a strong, accurate peach taste without being too overwhelming or sickly sweet. The throat hit is smooth and very delicious. Although, South Beach Smoke makes selecting e-liquids as user-friendly as possible, the products themselves give off a slightly uncomfortable aftertaste, which makes it a little less enjoyable to smoke.
The cartridge flavors are also good fun. Once again, South Beach Smoke caters to all different tastes. Try out flavors such as the "grape hookah," (a South Beach Smoke favorite) "cherry," "chocolate," and "Franks Lemon and Lime." South Beach Smoke produces quite a lot of different flavored cartridges compared to other companies.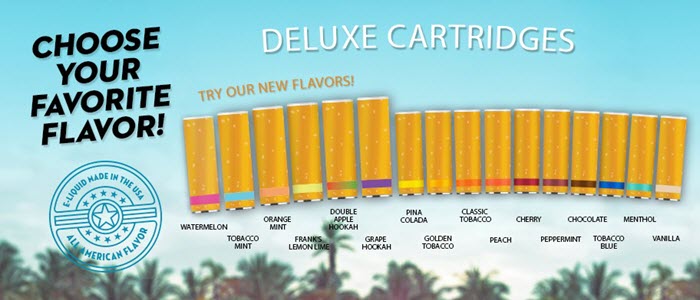 Click To Save 12% With South Beach Smoke
Battery Performance and Charging
With the Deluxe standard battery, the website claims 300-400 puffs on a single charge. This is about half a day of vaping for an average smoker. The high-capacity battery can stretch a whole day with claims of 500-600 puffs. To ensure the user doesn't fall victim to his or her battery running out of power whilst out and about, it might be worth investing in a Portable Charger Case and a couple of spare batteries. The crystal tip that glows red with each drag is an added design feature celebrated amongst South Beach Smoke fans. The tip also signals when the battery is running low. The cig-a-like battery also has a button-activated option–a rare element seldom found on the smaller e-cigarettes. Moreover, the newer batteries can reach a capacity of 4.2v (the regular amount being around 3.7v capacity), giving more smoke time and stronger vapor production.
The standard 650mAh battery on The Curve releases about a full day's worth of average vaping, while the heavier smoker has about half a day of vaping before the battery needs to be recharged.
The variable voltage battery that works with The Thunder is also button-controlled. The user can alter the voltage from 3.7v to 4.2v, reaching to 4.8v. The button lights up a different color depending on the voltage strength chosen. This is a great feature, although the twist dial might be preferred by some e-smokers as it offers more accurate control of the vapor release and is not limited to only three settings.
The Air starter kit comes with a small 350mAh battery. It might not sound impressive, but keep in mind the size of the device. A smoker can get about four hours of smoking, which isn't particularly substantial considering South Beach Smoke has other vape-pens that have better battery power and vape production. The Air wasn't so much created for long-lasting vape time as for its discreet size and easy-to-use parts. It is a great transition device for customers who want to evolve from the cig-a-likes and move into heavier vape-pen smoking.
Click To Save 12% With South Beach Smoke
Selection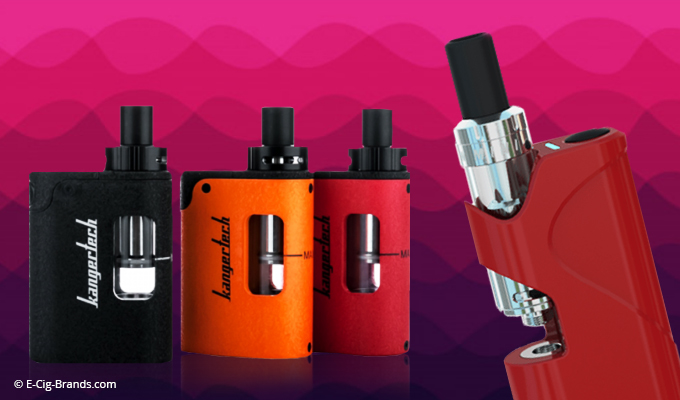 The first thing to note about the selection of products South Beach Smoke has to offer is the choice of pre-filled cartridges it provides for the Deluxe device. This variety of flavors is unusual for pre-filled cartridges. South Beach Smoke has one of the biggest selections on the market, which really encourages novice smokers to switch to it for cig-a-like devices. In addition, the company offers a fantastic selection of e-liquids. However, what is particularly notable is the fact that customers not only select the strength of the nicotine in the bottles, but they can also select the strength of the flavor. This is another aspect of South Beach Smoke that is hardly ever seen in other e-cigarette companies.
Packaging & Design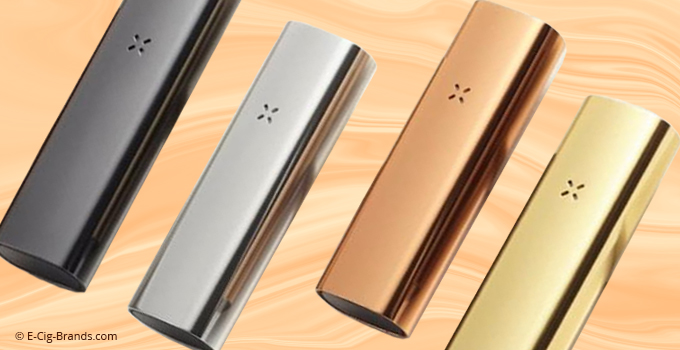 The design and logo of South Beach Smoke goes against any expectations that might be placed on e-cigarette styles. Instead of designing the logo with a modern, futuristic font and including basic shades of grey or black, South Beach Smoke opted for a style that is representative of its hometown of Miami, Florida. With the 1920s Art-Deco font, South Beach Smoke stands the test of time.
Regarding the design of the devices themselves, the cig-a-like impersonates the classic tobacco cigarette with a yellow cartomizer and white battery. With the standard battery, the device is about the size of a normal cigarette. The larger, high-capacity battery, however, extends the device, making it about the equivalent of a king-sized tobacco cigarette.
The Curve vaporizer achieves its name from the shape of the device after all the parts have been put together. This curvature is quite original for a vape-pen as such sculpting and contouring aren't commonly seen on the market. The device is elegant and graceful, removing the bulkiness that is customary with the design of the standard vape-pen.
The Storm has definitely inherited this square, bulky stature. However, the body contrasts heavily with the slender fan-like stainless silver mouthpiece. Both The Curve and The Storm can be bought in seven different colors, but what's particularly original and fun about these products is that the customer can select a different color for both the tank and the battery.
South Beach Smoke Shipping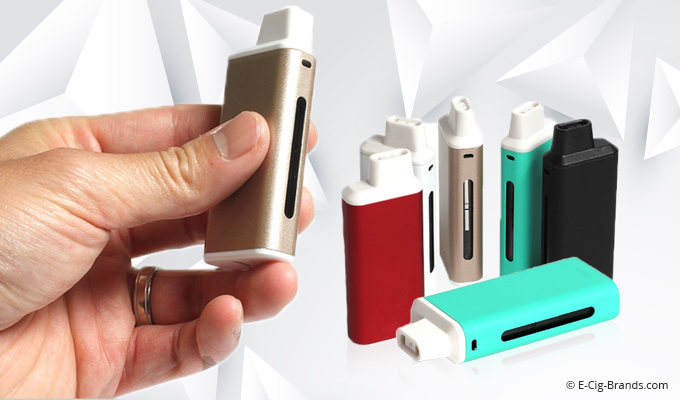 All orders placed will be shipped the following working day. The package takes between 5 and 7 working days for all domestic orders. With the expedited service option, the package will arrive sooner.
South Beach Smoke also ships its products internationally. Depending on the country, shipments can take from 7 to 30 working days to arrive. Once the order has been placed, South Beach Smoke sends a confirmation e-mail with a link to the order status so that customers can keep track of their order.
South Beach Smoke is now offering expedited service to Australia, with 2-4 days transit time door to door!
South Beach E-Cigs Warranty
Thanks to South Beach Smoke's lifetime replacement warranty, Home Delivery Program members can replace any faulty products. This applies to all of its items excluding the Air vaporizer and any Air accessories.
For those unfamiliar with the Home Delivery Program, this is a members-only exclusive South Beach Smoke club. Any South Beach Smoke customer can sign up to become a member. Members are eligible to receive a 20% discount on cartridge refills, 10% off e-liquids, as well as the much celebrated lifetime replacement warranty. Moreover, members are assured that each month they will receive a supply of cartridges or e-liquids delivered straight to their door–hence the name "Home Delivery Program."
South Beach Smoke offers a 30-day money back guarantee on all products excluding cartridges. If the product purchased doesn't meet the buyer's expectations, they can receive a full refund within thirty days after the purchase.
Customer Service
If there is a question or query about any of the South Beach Smoke's products, or if a customer would like to lodge a complaint, don't hesitate to contact its helpful and friendly customer service department. South Beach Smoke can be reached on either its toll-free number (open Monday to Friday, 8am to 10pm EST) or via e-mail to any of its departments. Customers can find the appropriate e-mail address on the South Beach Smoke website. The website also features an FAQ section for any general queries. Unfortunately, South Beach Smoke does not have a live online chat option.
South Beach Smoke's website also has a savings calculator. This informs new customers how much money they would be saving if they choose to give up smoking tobacco cigarettes and convert to a South Beach Smoke e-cigarette.
Click To Save 12% With South Beach Smoke
South Beach Smoke Starter Kits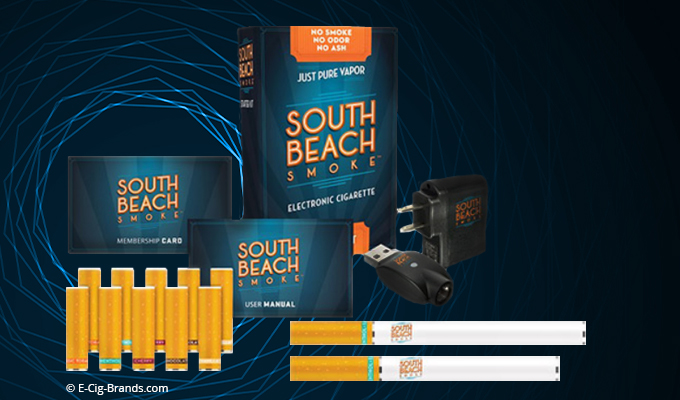 The South Beach Smoke Deluxe starter kits are comprised of five different kits, all of which consist of the company's classic cig-a-like device. The difference in each starter kit depends on the accessories that are included. The smallest of the starter kits is the Reusable Express. With only the standard battery, two 16mg nicotine cartridges and a USB charger, this is a no-fuss buy. The customer can select between tobacco or menthol flavored cartridge.
Moving into the more elaborate starter kits, the Deluxe is the best option for the newly transitioned e-smoker. With this starter kit, the customer will find two batteries: the standard battery and the high capacity battery. The kit also includes ten large disposable cartridges for which the customer can select up to 16 different flavors. All of South Beach Smoke's starter kits come with a USB charger and wall adapter.
The Deluxe Plus starter kit has one up on the Deluxe standard kit with its extra accessories, such as the slim and chic carry case that is easily slipped into a purse or pocket. The pack also includes a power cig. This is a pretty rare device; basically, a power cig is a cig-a-like device with a 7.3 foot power cable attached to the end. With the power cig, the user can enjoy smoking at home or in the office in order to save the rechargeable, battery powered e-cig for when he or she is away from a power source. The Deluxe Plus kit is South Beach Smoke's most popular starter kit.
The starter kits continue to expand with the Deluxe Ultimate kit. Here, the customer is offered even more South Beach Smoke accessories, including an extra high-capacity battery, a portable charging case, a car adaptor, a lanyard, and 20 disposable cartridges in any flavor the customer desires.
If you and your partner decide to quit tobacco cigarettes together, the Deluxe Couples kit might just be the thing to help you kick the habit together. South Beach Smoke doubled up the quantity of items found in the standard Deluxe kit and included a special discounted price to entice couples into joining the e-cigarette lifestyle.
South Beach Smoke has also released a range of vape-pen starter kits for the more intermediate smoker. The curve starter kit offers a package with a 2.2ml tank and a 650mAh battery. E-liquids are not included in the starter kit, although the customer can choose from seven different colors for both the tank and the battery. Mix and match colors to personalize the device to your liking.
Moving into the advanced starter kits suitable for the connoisseurs of the e-smoking world, South Beach Smoke has released The Storm. This kit offers a 2ml tank with two atomizers and a 650mAh battery. Once again, the customer can select between seven different colors for both the tank and the battery. If the customer chooses to pay a little extra, he or she can purchase a high-capacity battery that can be bought in either the automatic or variable voltage version.
The largest and most powerful e-cigarette on sale is The Thunder, the daddy of South Beach Smoke devices. The starter kit boasts a 1300mAh VV battery, a 1.7ml tank with an atomizer, and five additional atomizers. Choose between black or stainless steel.
South Beach Smoke Prices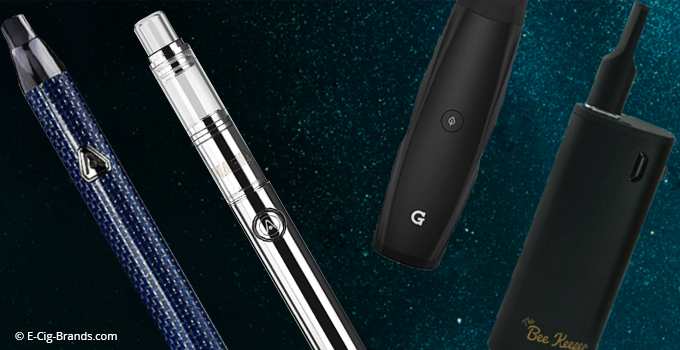 This wouldn't be a helpful South Beach Smoke review if we didn't mention their high prices. Though they carry many discount vape kits, the devices they produce themselves cost quite a bit. You'll be able to find very reasonably-priced kits from SMOK, Kangertech, Eleaf, etc. However, South Beach Smoke is an American company with American standards. So, their prices are naturally higher, but their prices reflect the quality of the goods. South Beach Smoke's dry herb kits in particular can sell for upwards of $200. In this case though, you certainly get what you pay for.
Other Products
If the customer is unsure of what flavored cartridge to choose from, South Beach Smoke offers a Deluxe Flavor Bundle. This includes six packets of its most recent flavored cartridges. This is a great opportunity to try out a selection of South Beach Smoke's newest flavors. Each packet includes five cartridges with flavors like Double Apple Hookah, Grape Hookah, Frank's Lemon Lime, Orange Mint, Tobacco Mint, and Watermelon. Customers can choose the strength of each packet. The nicotine quantity varies from 0mg, ultra light 6mg, light 12mg, full flavored 16mg, and bold 24mg.
Stuck for ideas on birthday presents? Why not give a close friend or loved one a South Beach Smoke gift card. Select an amount to put onto the gift card ($10, $25, $50, $100, $250), and the voucher will be sent to the receiver's e-mail instantly. They are then able to redeem the money on the South Beach Smoke website.
Rewards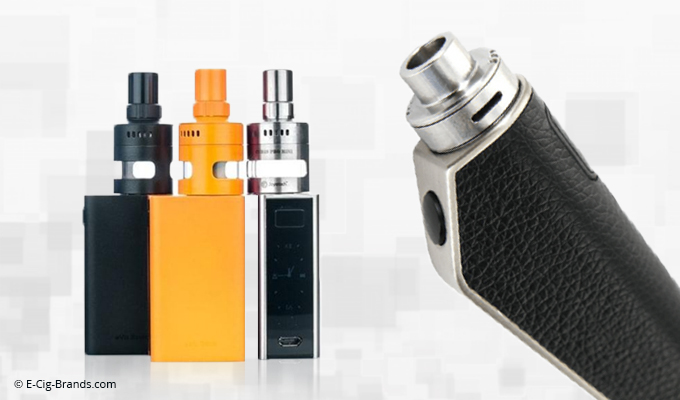 The SOBE Reward Program entices even the most loyal of customers into purchasing more South Beach Smoke products. For every $1 spent, the company awards the customer a SOBE point. When 200 points have been collected, customers can redeem $20 worth of South Beach Smoke products. There are many ways to gain SOBE points: purchasing products, signing up to the Home Delivery Program, leaving a review. or even just liking and sharing South Beach Smoke posts on social media. You can even win points just by having a birthday.
Benefits
The cig-a-like Deluxe device is one of the best on the market. In addition, although South Beach Smoke works with pre-filled cartridges, its selection is still pretty impressive. South Beach Smoke is also unique when it comes to pre-filled cartridges; most companies only give the customer a handful of flavors to choose from. The customer can also select from a manual, button-operated battery or a regular automatic. The fact that a cig-a-like e-cigarette offers a manual battery is a rarity and is definitely worth looking into. Moreover, South Beach Smoke offers a generous lifetime replacement warranty for its Home Delivery Program members as well as 30-day money back guarantee. With all these safety nets in place, customers can really reap the benefits of purchasing a South Beach Smoke product.
South Beach Smoke Review Summary
If you've read our South Beach Smoke review until here, you know how highly we think of this company. Although South Beach Smoke may have a few faults, such as the vapor production (although it's not awful, they could also do better) and the quality of its e-liquids, all in all, South Beach Smoke is up there with the high-quality premium companies.