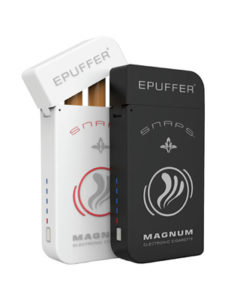 ePuffer – Magnum Snaps E-Cigarette
These e-cigs from ePuffer were designed to be a satisfying alternative to traditional cigarettes. The Magnum series of e-cigarettes comes in two starter colors: black and authentic white. Black offers a little something out of the ordinary, while the traditional colors mimic a real cigarette (complete with a golden faux filter).
The battery of the Magnum series has something extra for e-cig enthusiasts: the battery is magnetically attached to the flavor cartridges. Although not necessary, it does add an element of convenience and novelty to one of ePuffer's most popular products.
Finally, ePuffer's Magnum Snaps E-Cigarette offers a 220 mAh battery, which is slightly above market average. Still, this e-cig battery cannot be expected to last all day with continuous use. Luckily for the consumer, the starter Magnum packs include two rechargeable batteries. The quality of ePuffer's batteries is second to none, so you can expect your battery to last through 400 charge cycles before needing to purchase a new one.
As far as e-cigarettes go on the market, it is hard to go wrong with the Mangum series from ePuffer.
Retail Price: $49.95

What's included in the Magnum Snaps Starter Kits:
Two Lithium Rechargeable Batteries
Five Flavor Cartridges
USB Wall Adapter (110/240V)
USB Charger
Instruction Manual
Specs:
2.5mL Tank Capacity
Battery Capacity 1000mAh
Battery Voltage 3.5 volts
Atomizer Resistance 2.0ohm
USB Wall Charger Adaptor 100-240V Input, Output 5V
Try ePuffer's Magnum Snaps E-Cigarette Now!
---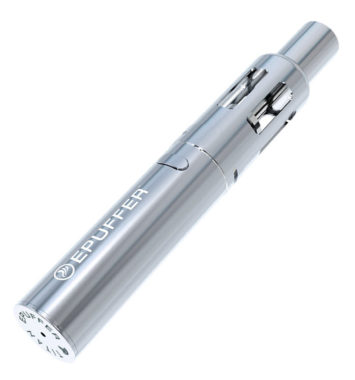 ePuffer – Titan Mini Box-Mod Vaporizer
ePuffer describes their Titan vaporizer pen as a "hybrid" e-cig. Fitted with the 0.5 Ohm coil, the Titan can be described as a box mod, though the battery itself is attractively cylindrical. However, once you switch to the 1.0 Ohm coil, the Titan can fall into the category of e-cigarettes.
The battery features 1100 mAh, which should be more than enough for all day vaping. The Titan can handle temperatures of 450-500 degrees Fahrenheit, making it compatible with many different e-liquids. Finally, the Titan comes with a 3mL tank for the e-juice of your choice. It isn't the largest tank on the market, but for those purchasing the Titan, it should be more than enough room.
The Titan is crafted with stainless steel and glass, giving it an attractive shine as well as durability. The Titan doesn't have the capabilities of some more powerful batteries, but for someone making the first move from e-cigarettes, the Titan is the perfect combination.
Retail Price: $69.95
What's included in the Titan Kits:
Rechargeable Titan Battery
Glass Tank Liquimizer
Wide Mouthpiece
USB Charger
Narrow Mouthpiece
1.0 Ohm and 0.5 Ohm coils
USB charging cable
User manual
Titan Specs:
1100 mAh Battery
1.0 Ohm and 0.5 Ohm Coils
3 mL Tank
122 mm Length
Try ePuffer's Titan Vaporizer Today!
---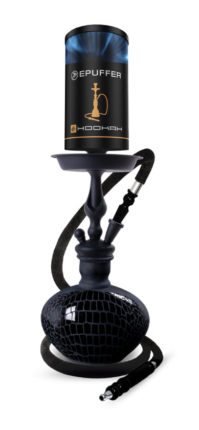 ePuffer – E-Hookah (E-Shisha)
ePuffer has taken advantage of a very niche market: e-hookah. Until recently, not many companies were offering quality e-hookah heads. So, we are pleased to offer a review of ePuffer's e-hookah head that you can try now on your very own water pipe.
Hookah is meant for long, social sessions, so ePuffer created theirs with a 2600 mAh battery which will last for hours of continuous use. It is capable of reaching 600 degrees Fahrenheit and sports a 0.2 Ohm resistance for plumes of delicious vapor.
ePuffer is among the first companies to offer e-hookah of immense quality, so this e-shisha head is perfect for those attempting to add variety to their at-home vaping experience.
Retail Price: $119.95
What's included in the Electronic Hookah Kits:
E-Hookah Head with Atomizer
Two 2600 mAh Rechargeable Batteries
USB charger
Spare Atomizer
User Manual
Specs:
0.2 Ohm resistance
Combined 5200 mAh battery capacity
100 Watts of power
Capable of reaching 600 degrees Fahrenheit
---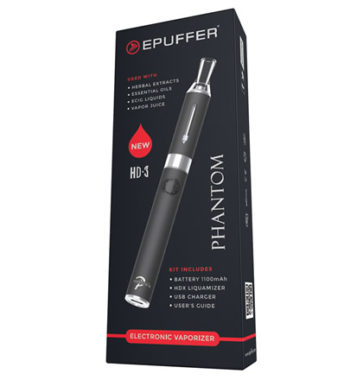 ePuffer – Phantom Vaporizer Pen
ePuffer is currently offering the Phantom vaporizer with two battery choices. The first is the HD3 and it offers 1100 mAH, similar to the Titan model. This is the battery included in the Phantom kits. If you're looking for something with a few more options, the Phantom X-Pro Variable Battery has a high capacity 1200 mAh and offers variable voltage. Changing the voltage has been made easy–simply turn a dial on the end of your battery to switch between 3.3, 3.8, 4.2, and 4.8 volts.
Also included in the Phantom kit is the Phantom HD3 Liquimizer, which offers a smaller tank size than many vaporizer users are used to: 1.6 mL. The X-Pro battery is compatible with this clearomizer as well, but is 510 threaded, so it will be compatible with many tanks.
The standard Phantom is ideal for beginners, but pairing it with the X-Pro battery will make it perfect for intermediate users looking to add some excitement to their vaping experience.
Retail Price: $34.95
What's included in the Phantom Kit:
HD3 Liquimizer Tank
1100 mAh Rechargeable Battery
USB Charging Cable
Instruction Manual
Phantom Specs:
1100 mAh (optional 1200 mAh with variable voltage)
510 Threading
LED Cherry
1.6 mL Liquimizer Tank Included
Check Out ePuffer's Phantom Vaporizer Pen Now!
---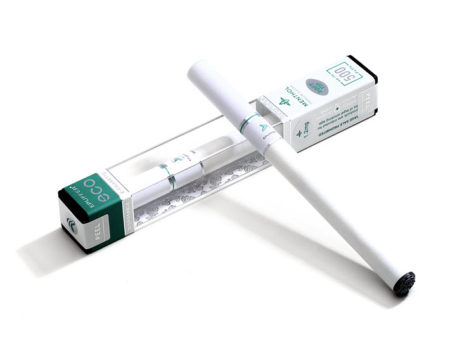 ECO Disposable E-Cigs
The ECO E-Cigarette is ePuffer's disposable model and it is ready to go right out of the box! The 3.7 V battery is fully charged when it arrives at your door and is capable of delivering up to 500 puffs before you'll need to purchase a new e-cig–that's around 30 traditional cigarettes, or a pack and a half of continuous use!
The whole e-cig is only 118 mm in length and weighs 12 grams, so it is easily portable and fits well in the hand. Each e-cig comes in either matte black or traditional white with a gold filter. For an added authentic detail, each disposable e-cigarette is fitted with a charcoal LED cherry.
The disposable model is available in eight flavors, including premium tobacco, menthol, and some more exotic varieties such as watermelon sangria or mocha caramel.
All flavors are available in three nicotine strengths, so there is something for every e-cig customer at ePuffer.
Retail Price: $7.95
Buy your Eco Disposable Electronic Cigarette Today!
---

ePuffer – Cosmos Dry Herb Vaporizer
The Cosmos vaporizer model is ePuffer's one dry-herb specific vaporizer and ePuffer has thought of everything. The Cosmos model uses convection heating, so your herbs are never burned.
The Cosmos vaporizer has the ability to control the internal temperature between 385 degrees and 430 degrees Fahrenheit or 185 and 230 degrees Celsius. This range should allow for the perfect vaporizing experience, no matter the herbs you decide to use. Finally, the Cosmos battery has a high capacity 2000 mAh. For safety, the Cosmos has an auto shut-off feature after 3 minutes of idleness and will heat up quickly after shutting off itself.
The Cosmos Dry Herb vaporizer comes with everything you need to begin venturing into the dry herb side of the vaping market.
Retail Price: $129.95
What's included in the Cosmos Kit:
Herbal Vaporizer
4 Mesh Shells for Convenience
USB Wall Adapter and Charging Cord
Instruction Manual
Packing Tool, Tweezers, Grinder, and Cleaning Brush
Cosmos Specs:
Temperature Range (185 degrees Celsius to 230 degrees Celsius)
2000 mAh battery capacity
Buy ePuffer's Cosmos Dry Herb Vaporizer Now!
---

ePuffer – Robusto E-Cigar
This disposable e-cigar model will last for around 1200 puffs, or 180 minutes of constant vaporizing, making this disposable battery very impressive.
ePuffer endeavored to create the most authentic smoking experience available in any disposable e-cigar model and they accomplished it here with the Robusto. With its brown, textured wrapping and ash LED tip, it looks like the real thing. The real selling point here is ePuffer's patent-pending cork mouthpiece, which gives this disposable e-cigar a "chewy" feel very much like a real Cuban.
It comes in three nicotine levels, so you're free to choose whichever fits you. This disposable model is perfect for anyone looking for a replacement for their combustible cigar indulgence.
Retail Price: $19.95
Buy ePuffer's Robusto Electronic Cigar Now!
---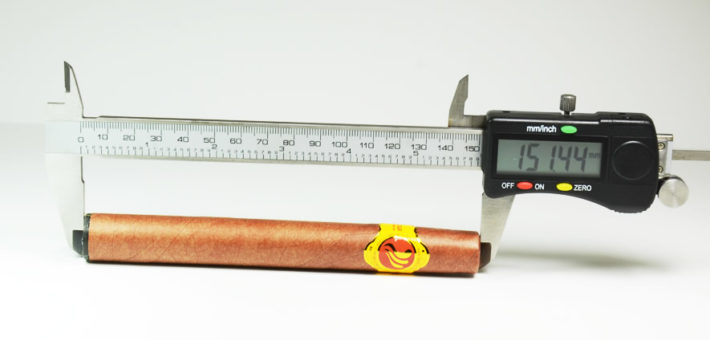 ePuffer – Churchill D-1800 Electronic Cigar
This is the larger of ePuffer's e-cigars, and it'll last you around 1800 puffs. It is fairly large compared to ePuffer's other models at 151mm and weighing 35 grams. Like the other e-cigars available from ePuffer, it comes wrapped in paper with an ash tip LED to simulate a genuine smoking experience.
For the amount of vapor you're able to get out a single disposable model, the Churchill is unmatched.
Retail Price: $21.95
Buy ePuffer's Churchill D-1800 E-Cigar Now!
---

ePuffer – Cigarillo D-500 Electronic Cigar
This is the slimmest of ePuffer's disposable e-cigar models, meant to simulate to look and feel of a cigarillo. It can handle up to 500 puffs before you'll need to purchase a new one. Its total length is 120 mm and weighs only 25g.
Like ePuffer's other disposable e-cigars, this small cigarillo is made to look and feel like the real thing. It comes in three nicotine levels, comes wrapped in paper, and comes with an LED ash tip that lights as you inhale.
For those looking for something smaller and more compact that packs less of a punch than a traditional cigar, this small cigarillo is the perfect choice.
Retail Price: $12.95
Buy ePuffer's Cigarillo D-500 E-Cigar Now!
---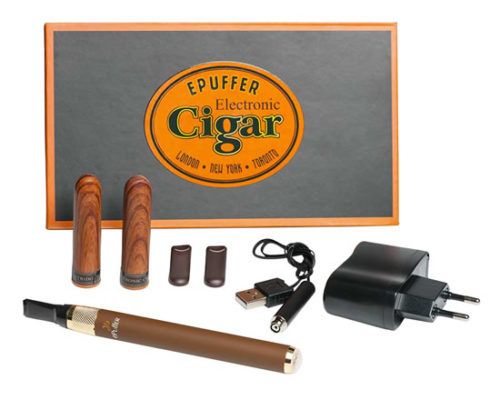 ePuffer – E-650 Electronic Cigar
ePuffer's beginning e-cigar comes in two colors: black and traditional brown. This basic model offers a 650 mAh battery, which granted leaves a little to be desired in the wake of more powerful vaporizer batteries already available on ePuffer's website.
The body of this e-cigar is made to feel like the real thing, so it is wrapped in ePuffer's special silk-feel coating and fitted with a comfortable mouthpiece.
Finally, the cartridges that are compatible with the e-650 come equipped with their own atomizers, so you begin with a fresh atomizer each time for the freshest flavor and best vapor.
If you've never tried an e-cigar, the e-650 just might be for you. This is the perfect introduction to a niche market.
Retail Price: $59.95
What's included in the E-650 Kit:
Rechargeable 650 mAh battery
Two Atomized Cartridges
Universal USB Adapter
USB Charging Cable
Instruction Manual
Buy ePuffer's E-650 E-Cigar Now!
---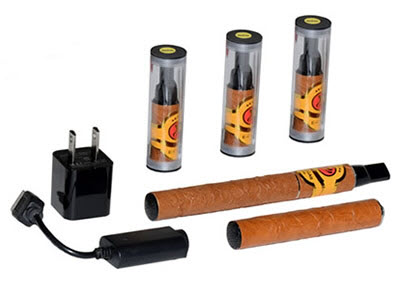 ePuffer – E-900 Electronic Cigar
The e-900 is ePuffer's answer to those who were dissatisfied with the 650 mAh battery in the previous model. With a 900 mAh battery, this e-cigar can handle up to 900 puffs before needing to recharge.
ePuffer believes that a cigar is an indulgence and they have designed their e-900 to be exactly that. It comes in one design: authentic textured paper for the most authentic smoking experience.
Like the e-600, the e-900 comes with cartridges that are fitted with atomizers for the freshest vapor each time you inhale.
If you're looking for a quality e-cigar, either for yourself or a friend, this is the perfect choice because it combines authenticity, flavor, and a great battery.
Retail Price: $69.95
What's included in the E-900 Kits:
Two Rechargeable Batteries (900 mAh)
Three Flavor Cartridges
Universal Wall Adapter
USB Charging Cable (with overcharge protection)
Instruction Manual
Buy ePuffer's E-900 E-Cigar Now!
---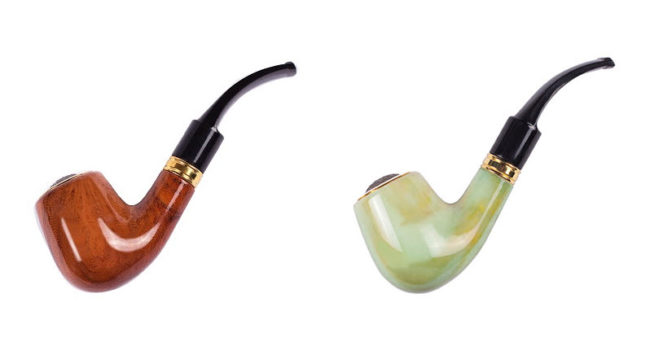 ePuffer – E-Pipe 605 Rev-2
The ePuffer electronic pipe is among the best on the market–one look and you'll be convinced. The 605 is offered in two colors: classic wood and gorgeous marble. The battery offers up to 900 puffs, and each cartridge offers its own atomizer for the best taste and smoking experience each time you vape.
The device is identical to a tobacco pipe in look and feel, so you'll be completely satisfied with this device in your hand. Not to mention, the e-pipe is so beautiful and well-crafted, it makes the perfect gift.
Retail Price: $79.95
What's included in the 605 Rev-2 Kits:
Bowl with 2 Removable Lithium Batteries
3 Atomized Cartridges
Wall Adapter
USB charger
Wooden Gift Box
Buy ePuffer's E-Pipe 605 Rev-2 Now!
---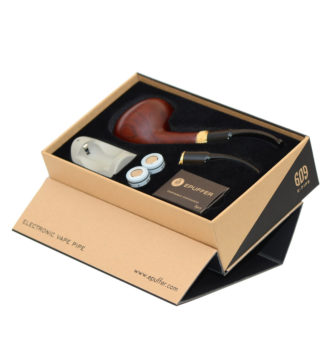 ePuffer – E-Pipe 609
The 609 ePuffer electronic pipe, unlike the 605 model, is offered in only one color option: real, solid wood. The 609 is a testament to ePuffer's attention to fine detail and quality. It looks and feels like a classic smoking pipe, yet has all the benefits of a vaporizer.
It operates on a 900 mAh battery, which is more than enough to last two or more days with frequent use. Included in a starter kit are two 900 mAh batteries, so you'll never be without a fully charged product. Like the 605, the 609 model uses flavor cartomizers, which are available for purchase on ePuffer's website.
The 609 is ePuffer's answer to those who would say the 604 underperforms. It is ideal for people who use a pipe often, and are looking for a daily replacement.
Retail Price: $89.95
What's included in the 609 Kits:
Solid wood electronic pipe bowl
Two 900 mAh batteries
Three Tobacco Flavored Cartomizers
Universal Battery Charger
Extra Mouthpiece Stem
User Guide
---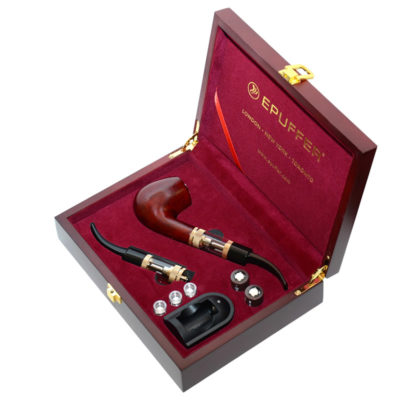 ePuffer – E-Pipe 629
The 629 electronic pipe model is a luxury item and it is clear in the craftsmanship. The bowl is solid mahogany, which connects to a clear glass tank, and comfortable mouthpiece. The device operates off of an 1100 mAh battery for ample vaping time. Unlike the 605, this e-pipe has its own tank, which you can fill yourself and replace the atomizer as you see fit, rather than screwing on cartridges.
Retail Price: $179.95
What's included in the 629 Kits:
Solid wWooden Bowl
Two Rechargeable 1100 mAh Batteries
Three Spare Atomizers
Spare Liquimizer Tank (3mL)
Universal Rapid Charger
Wooden Giftbox
User Manual
---

ePuffer – E-Liquid
ePuffer, as with their device selection, offers a unique variety of e-liquids. Each e-liquid is available in three nicotine levels: 0mg, 0.6mg, and 1.2mg. The PG/VG ratios vary depending on the flavor you choose. The most common ratios available are 50/50, 60/40, and 70/30. All e-juices come in 30mL bottles, so they are sure to last for a long time, even with high density vapers.
The flavor selection is vast, so you're sure to find something that works for your taste. ePuffer offers the basic tobacco flavors–including a VIP E-Liquid called English Flake Tobacco–to exotic and fruity shisha. They're even currently offering a relaxing valerian extract to help with sleep.
ePuffer takes pride in the quality of their products and guarantees the use of only the best ingredients in the creation of their e-liquid to ensure customer safety while vaping.
Pairing ePuffer e-liquid with an ePuffer device, you simply cannot go wrong. Plus, with all their available flavors, feel free to explore!
Retail Price: $15.95 — $21.95
Try ePuffer's Vape Liquid Flavors Now!
---
Check out ePuffer review or search for other quality vaping companies at E-Cig Brands.