Dear Vapors, we are sorry to report that we have received negative feedback from customers regarding this brand's products. Their vaporizers (cig-a-like version) Are considered an older product. Therefore, continued usage and refills will be more expensive. These products uses cartridges that can be pricey to replace. Newer e-cig models work with tanks that can be filled with e-liquids for a much cheaper price. Over time, using this product will be more expensive. Please consider the other
recommended vaping companies
suggested on this site such as:
VaporFi
,
ePuffer
and
South Beach Smoke
.
---
The E-lites site is based out of the United Kingdom. There are several options that make this particular e-cigarette site different from the others. As we explore the various options available, we will be able to find the best of this site and what could use some improvement.
E-Lites E-Liquid Flavors
No matter what site we go to, the e-juice is one of the critical elements to making any vaping experience a good one. The liquids are made in Switzerland, and follow their specific standards for production. The ingredients are pharmacy grade, including the nicotine used within the liquid itself. However, they do not offer options for the amount of nicotine in the e-liquid. In addition, the e-liquid itself only has three options, heavy, lite and menthol. Thus, these liquids are much more in line with traditional cigarettes, versus other e-cigarettes that have moved away from the flavors and similarities to regular smoking options.
If you are a beginner in the world of vaping, you will not be able to try different flavors to find one that suits you. You will be limited to just the cartridges available to these specific devices. These devices also are not interchangeable with other e-liquids and their cartridges. As a result, you might find yourself wanting to change to a different manufacturer when you want to move on to other flavors or more complex devices.


Vapors Selection & Production
There are the traditional devices, which is what the Curv and its Original devices tends to mimic. It provides an LED to indicate if it is charged or the battery is getting low. The device selection does not include box mods or any of the other more unique and up to date devices. Therefore, you cannot change out the atomizer, the battery or other parts of the device. The tip does glow, but again, this is to mimic the more traditional cigarettes.
The devices are produced in the United Kingdom, so they reflect a simple and clean design. While they might have been one of the first devices in the United Kingdom, these have not been updated much in terms of design. They have really only made some alterations to the technology, allowing for a better vaping experience per each charge. Still, you cannot refill the cartridges and you are limited in the number of flavors. This is definitely a device that would appeal to someone who wants to mimic their more traditional smoking experience. There is no tinkering with these devices, because they do not offer alternative parts or opportunities to adjust the voltage or resistance.
Battery & Charging
Each device comes with a standard charging device. The models have a one click charging option and take advantage of fast charge technology. However, the limited number of devices mean that there are not many charging options available beyond the standard one with each device. You cannot purchase additional batteries, so you are forced to buy a new device when the battery no longer can hold a charge. It can make it pricey to keep purchasing devices because they cannot have parts and batteries replaced.


E-Lites Starter Kits
The starter kits are limited to just a small selection with a charging kit and a cartridge to start the vaping process. However, in addition to purchasing the kit, you will need to purchase a pack of additional cartridges. The kits also do not offer any options to personalize the devices at all. In the end, these starter kits give you a barebones device and the ability to charge it. You do not have a kit that would appeal to a more experienced vaper. A beginner might appreciate the limited number of parts as they are starting out, but it is a kit that can quickly become boring after the first few initial uses.
Prices & Shipping
The prices are fairly reasonable for the budget of a beginning vaper, but again it can get pricey when buying the cartridge refills, since the e-liquid does not come in vials to refill the cartridges. Still, the selection is so limited that one will find it easy to rack up a bill just buying enough cartridges to cover a heavy user's vaping experience. The UK shipping options are available using Royal Mail, either a two or three day shipping time frame. They also offer same day shipment for orders placed before three pm in the UK. For international shipping, all traditional fees apply, including VAT fees and custom taxes. Everything is sent via a Royal Mail International tracking shipping option.
Packing and Warranty
The packaging is very bland. Instead, it just houses your product without appealing to a specific market. When it comes to the packaging, these models have a broad based design, which does appeal to a large demographic but without targeting just women or a younger audience. Beginners might find the packaging less intimidating, especially for those beginners to the vaping experience.
The site offers a traditional manufacturing warranty, but there is also a thirty day warranty for products that are not satisfactory. You can also do returns after the 30 day period for a full refund, but you must meet some very specific criteria to be able to take advantage of this option. As a result, your acquisition might not be protected if you are unhappy with the product's general performance.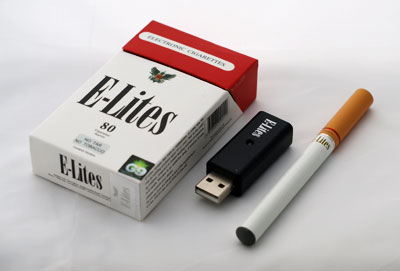 Overall
This site is clearly geared toward beginners or those who want their e-cigs to mimic the traditional smoking experience. It does not offer the options that will appeal to a more experienced vaper, especially those that prefer to make modifications to their devices. If you want to adjust the voltage or resistance, you will not find a device that can accommodate that on this particular site.
There are no collections of e-liquids and only three flavors available, which is really more defining the amount of nicotine within the liquid. There does not seem to be the ability to purchase these devices without nicotine in the e-liquid. As a result, this site is very limited for experienced vapers and will quickly bore even beginners.
Learn about more advanced products and brands of vaporizers.