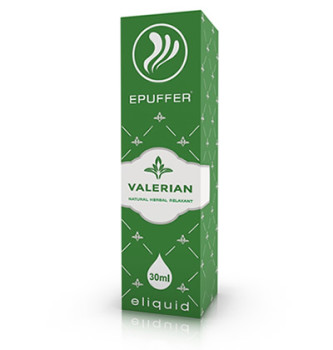 You've seen fruity flavors and dessert ones. You surely have your share of tobacco and menthol and perhaps even some exotic concoctions and tropical blends, but you haven't seen anything like this before. Enter: Valerian Natural Relaxant E-liquid–the e-cig juice bound to change the vaping landscape from here on out. This herbal brew found naturally across Europe and Northern Asia has helped reduce insomnia, migraines, and a whole host of other anxiety-related disorders for centuries. Read on to see why this new e-cig liquid is quickly becoming one of the hottest commodities on the vaping market today.
Click Now & Find The Best Valerian Vape Juice!
Valerian Root Uses Throughout History
Valerian is a plant that can reach up to five feet and produces lovely, fragrant pink and white flowers the extract of which has been used in perfumes for years. However, its roots, which give off pungent odors, have been sought after by physicians at least since ancient Greece. Hippocrates, who is widely recognized as the father of Western medicine once described the Valerian root in his writings. Jumping forward several centuries, the Pied Piper, a mythical magical flute player who lured away rats–and sometimes children–from the city of Hamelin in medieval Germany, was rumored to have stuffed valerian root in his pockets to attract the rodents. In Sweden around the same time, grooms would keep Valerian root in their pockets to ward off any ill-intentioned elves from sabotaging the evening's festivities. Though this sweaty-gym-socks-resembling root has a mysterious past, don't let these fantastic myths fool you about its true powers.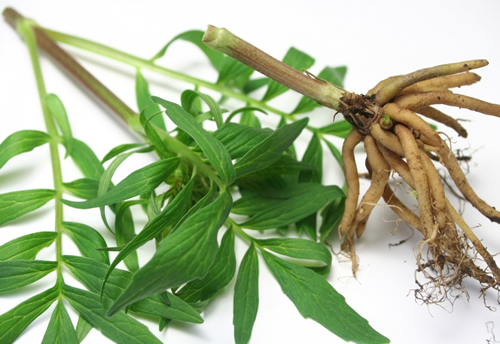 ePuffer's Valerian Natural Relaxant E-Liquid
ePuffer has outdone themselves again with a vape liquid that goes above and beyond what we ever expected. The oils extracted from Valerian root are comprised mainly of isovaleric and valerenic acid, which accumulate as the plant ages. Valerian has a natural sedative effect, and so ePuffer ingeniously employed the capacities of the plant for its exclusive line of e-liquids. Valerian Natural Relaxant E-liquid capitalizes on the powers of this mystical herb. Vapers who suffer from anxiety, insomnia, migraines, depression, and even just excess stress should take 30-40 puffs two hours before bedtime for a bliss-inducing vape experience that is totally natural and side-effect free though it should still be consumed in moderation and not be taken on top of prescription sedatives.
The Valerian Natural Relaxant vaping juice is a 50/50 blend with 100% traceable top ingredients and is lab tested diacetyl (DA) & acetyl propionyl (AP) free. It is also made from kosher, gluten-free, vegan, non-allergenic, and alcohol-free ingredients and is compatible with all types of vaporizers. ePuffer's new blend includes extracts of sage and cannabis terpene but still has no trace of THC, CBD, or any other active cannabis ingredient. This e-cigarette liquid will relax you, but will not get you high. Vapers can choose to order Valerian Natural Relaxant E-liquid with 0mg, 0.6mg, or 1.2mg of nicotine.
From ePuffer, you can purchase a 30ml bottle of e-liquid for $21.95 or cartridges designed to snap into the exclusive ePuffer Magnum e-cigarette kit. The cartridges come in standard packs of 5 for $14.95 or bulk packs of 50 for $129.95. Do note that the cartridges are designed specifically for the Magnum kit, but in any case, users were equally delighted with both forms of the Valerian root e-juice.
How Valerian Natural Relaxant E-Liquid Helps You
Valerian Natural Relaxant e-cigarette juice sounds great, but how does it work on a scientific level? Here is what is happening inside your body when you take a puff of ePuffer's great e-cig juice. Valerian naturally helps to increase Gamma-amino butyric acid (GABA) levels in the brain. GABA is a neurotransmitter that facilitates communication between brain cells. It plays a fundamental role in regulating behavior, cognition, and stress reactions.
Prescription medications known as benzodiazepines bind to neurotransmitter receptors mimicking GABA's natural effects. The problem, however, with prescription sedatives like Valium or Ativan is that they have an entire list of negative and possibly fatal consequences and can lead to dependency if not used carefully. Valerian is completely natural, so it won't ever cause morning grogginess, headaches, or dizziness. It works with your body rather than against it to help your brain work at its optimal capacity.
So, next time you ease your stresses away with Valerian e-juice, you will know exactly why you feel so relieved.
Try Now The Best Valerian E-Liquid!
How Can Valerian Root Vaping Juice Help Me?
Valerian has been known to treat insomnia, anxiety, depression, stress, high blood pressure, and even menstrual cramps! Don't take our word for it. Here is what customers have to say about it:
I suffer from high anxiety and have trouble sleeping. 15 Puffs of this and those troubles are all gone. Highly recommended product.
-Nubs
I have insomnia and tension headaches which are like bad migraines so I bought some of epuffer's Valerian Root and WOW I get more sleep and it works great for my tension headaches!!! I'm a lifelong user. THANKS EPUFFER!
-Paul
HOLY CRAP!!! I suffer from a pretty bad anxiety disorder. This is HEAVEN in a bottle. THANK YOU VERY MUCH!!!!!! The taste is fantastic and blends well with my tobacco flavors and the caramel flavors I have. LOVE IT!!!!!
-Scott Feehley
"WOW" NEW VERSION ROCKS!!!!! DON'T CHANGE THIS VERSION, IT'S THE BEST TASTING, BEST SMELLING, RELAXING E-LIQUID EVER 🙂
-IJ
As you can tell, Valerian Natural Relaxant E-Liquid has attracted more than just a couple of loyal fans. Stress and anxiety can have a severe effect on your health and general well-being. If you are suffering day in and day out from its debilitating effects, or even if you just would like a way to wind down after a busy day, then try using ePuffer's great vaping liquid for a natural solution.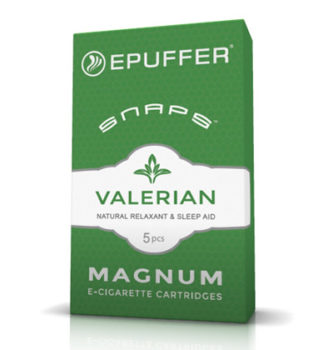 Valerian Root E-Juice Is a Success
Valerian Natural Relaxant E-Liquid made by ePuffer is a sure-fire way to take your vaping experience to the next level. This ancient herb has been used throughout history as a natural sedative to prevent excess stress and anxiety as well as improve quality of sleep. All of these desirables could be yours with just a few puffs of this vape juice. For only $21.95 for a 30ml bottle, this buy is an easy decision. Pick up yours on the ePuffer website and start living stress-free today.