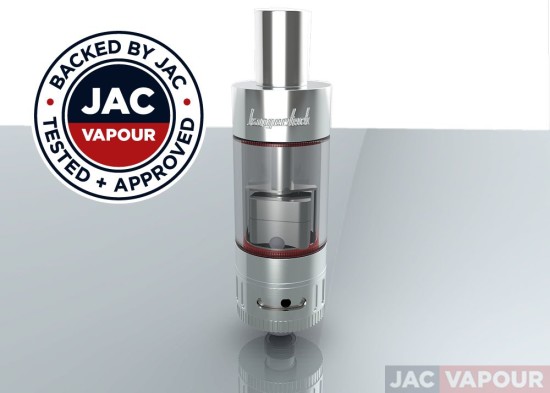 Smokers have started to make the transition from traditional smoking to vaping and e-cigarettes (e-cigs), but they are still searching for the pleasures of smoking without the additives of traditional cigarettes. One way that those who enjoy vaping have found to give them a positive and increased performance from their e-cigs are sub-ohm tanks. These tanks have a lower coil system and an increased airflow, which can provide a much better experience to those who choose to vape.
So what do you need to know about these tanks? How can you use them to increase the enjoyment of your vaping experience?
Understanding Sub-Ohm Tanks: How Do They Work?
The first thing you need to understand about these tanks is that they vaporize a significant amount of e-liquid. This really means that these tanks use more e-liquid than a traditional clearomizer, not that these sub-ohm tanks will not necessarily hold a significant amount of e-liquid. Instead, these tanks will vaporize a larger amount of e-liquid in a shorter amount of time. So while these tanks might need to be refilled more frequently, they also produce a significant amount of vapor clouds.
In addition, these tanks operate with coils that heat the e-liquid at a significantly faster rate. So you need to be sure that the battery in your e-cig is up for the challenge of these coils. This follows Ohm's Law: the lower the resistance of a coil, the more power or wattage that will be needed to produce the voltage the user requires.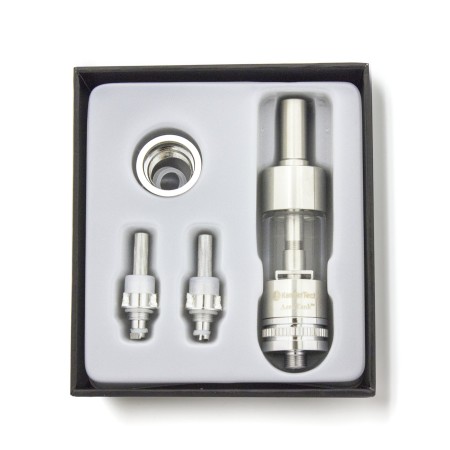 What the Cons of Sub-Ohm Tanks?
These tanks might not work with the average e-cig, so it will probably need a new device. A new device can produce the voltage needed for the sub-ohm tank to heat the coils as quickly as they are designed to do. Once it is purchased, a user might find that there are additional expenses, such as batteries and purchasing e-liquid at the quantities a sub-ohm tank can go through.
The coils also tend to be more expensive than traditional e-cig coils, although the sub-ohm coils appear to last awhile. All of these additional costs can result in a significant outlay to move to a sub-ohm tank. Yet for those who love the vapor, it can be a move worth the cost.
Still the Sub-Ohm Tank Has Benefits
When it comes to finding the benefits of the sub-ohm tank, the first is the amount of vapor that the tank can produce. It easily gives the user plenty of vapor, allowing for him or her to enjoy a fuller flavor as well from the e-liquid of their choice. Thus, while you might go through more e-liquid, the vapor and fuller flavor can make it easier to make the choice to spend more on a sub-ohm tank.
Comparing the Features of Sub-Ohm Tanks
One of the realities of the sub-ohm tanks is that they are larger and typically bulkier than other e-cigs. The design usually includes a fatter and rounder body to house the larger e-liquid tank and coils. So how can designers make this stand out? Simply put, some have gone the way of stainless steel, providing a simple yet sophisticated look for the sub-ohm. Others include a view of the drip tip and an adjustable air flow valve. It's also important that you look for a device with the ability to stop itself from turning on if the power isn't available to match the voltage.
While the design and overall aesthetics of the sub-ohm tanks are hard to really make stand out, it's the coil design and the ability to adjust air flow that can make the sub-ohm tank really stand out. Air holes can also be adjusted to increase or decrease air flow throughout the device, which is particularly helpful when vaping at increased wattage. Another factor to consider is how easy the device is to break down. The better sub-ohms can be quickly broken down to replace coils, batteries, and e-liquid vials.
Adding your own touch is easy with the advent of the box mods. Add the sub-ohm tank to the box mod and now you have a unique e-cig to vape with. However, these tanks might not hold as much e-liquid as you might hope. Various reviewers have tried to fill them and typically found that they held less than four ounces of vape liquid.
While there are other tanks out there that claim to hold more e-liquid, it is important to note that there might be a portion of the tank that can't be filled with liquid. Hence, it can appear to be wasted space within the e-liquid holding area.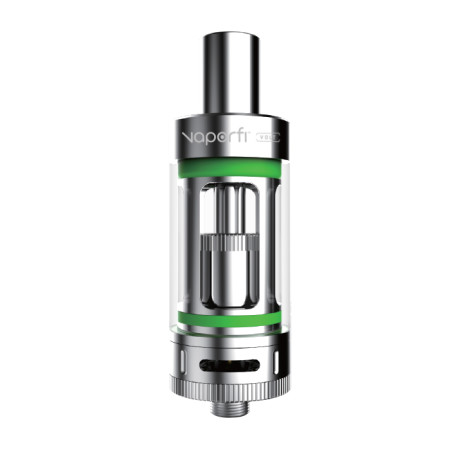 Wrapping Up the Sub-Ohm Tank
Here is what you really need to know about the sub-ohm tanks. They are truly meant to enhance flavor and create a large cloud of vapor. They are especially designed for vapers who want the smoke to appear like a chimney, but do not want the after effects of regular cigarettes. Still, there is a significant outlay when it comes to cost. After all, most original e-cig devices are not equipped to hold a sub-ohm tank, so a new device will be in order. Plus, the sub-ohm tanks go through more e-liquid at a faster rate to create the large cloud of vapor.
Battery life is also a consideration with sub-ohm tanks, because they use more power to achieve the balance between voltage and wattage. Thus, you will find that the sub-ohm tank goes through more power at a faster rate, while, at the same time, not really allowing for a full day's usage out of one vial of e-liquid or even one full charge. Thus, charging or carrying additional batteries will be necessary for a heavy user.
Overall, the sub-ohm tank is the next step for a heavy user of e-cigs, but it is also not recommended for beginners as it requires knowledge of all the very different parts. So for those looking to move to the next level of vaping, the sub-ohm might be just the thing for you!
E-Cig-Brands.com recommends you to check out the following brands: Apollo E-cigs, VaporFi and JAC-Vapour.