Types of Chargers
Most basic e-cigarette starter kits come equipped with a rechargeable battery and a USB charger. A USB charger is a small unit that plugs into your battery, with a USB port to plug into your computer on the other end. It looks very much like a flash drive, about the size of a thumb, with an LED light in the middle that will indicate whether or not the battery has been charged.
USB chargers can only be plugged into a computer or laptop. In order to retrieve a charge from an outlet or a car battery, you need an adapter.
You can get a wall adapter, in which you will plug the USB charger into the adapter, and plug the adapter into the wall. You can also do the same thing with the car adapter, plugging the USB charger into the adapter and then into a port in your car.
The more expensive starter kits will include the USB charger, the wall and the car adapters.
Don't forget about PCCs, or personal charging cases. Most starter kits do not include these, but there are many options to choose from which you can order separately. This will allow you to charge your batteries wherever you are.
Types of Batteries
There are different kinds of batteries to use with your e-cigarette, so the type of charger you purchase will depend on your battery. Note also that not all brands of chargers and e-cigs are compatible.
Cig-a-like batteries are the most basic battery you can get. They are designed to resemble actual cigarettes, but they are low powered and not often satisfactory for vapors.

eGo batteries are the most common. They come in different sizes with different amounts of power.
Advanced Personal Vaporizers (APV) or Mods are generally only used by advanced vapors, but they do require unique chargers.
Choosing a Charger
Your starter kit should include a USB charger compatible with your e-cigarette. Most people prefer to have more than one charger, so they can keep one at home, one at work, and one in the car. It is convenient to always have charged batteries available whenever the current battery's charge depletes.
Choosing a charger that is compatible with your battery is imperative, as it is possible for the battery to be overcharged and thus overheat. Some chargers are able to self-regulate and decide at what voltage to charge the battery. Charging through your computer is also convenient because the computer should be able regulate the voltage at which the battery is charged. However, batteries that are charging should not be left unattended for long, as catching fire is a slight possibility.
USB Chargers
USB chargers are the most basic and cheapest way to charge your electronic cigarette batteries.
Most USB chargers are unique to their brand, meaning the brand of charger you buy should depend on the brand of e-cigarette you are using. Some of the brands include EPuffer, South Beach Smoke, GreenSmoke, V2.com, VaporFi, and HaloCigs, to name a few.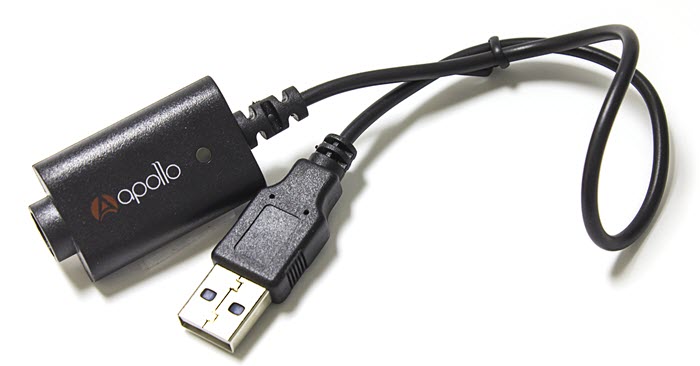 Express Chargers are USB chargers, but they work faster than regular chargers. Express chargers do not have cords.
Other types of chargers you can buy include air chargers, pro chargers, jet chargers, pulse chargers, rocket chargers, rebel chargers and mod chargers. These are all specific to certain battery or e-cig types, so the purchase of one, such as a pro charger, is dependent on the purchase of a pro e–cig. Not all companies offer these varieties.
USB chargers are small and easy to use, but they have some disadvantages. They can only be used on a computer, and need an adapter to plug into a wall outlet. With just a USB charger, you will only be able to charge your batteries when you are at a computer and when your computer is also charged or plugged into a power source.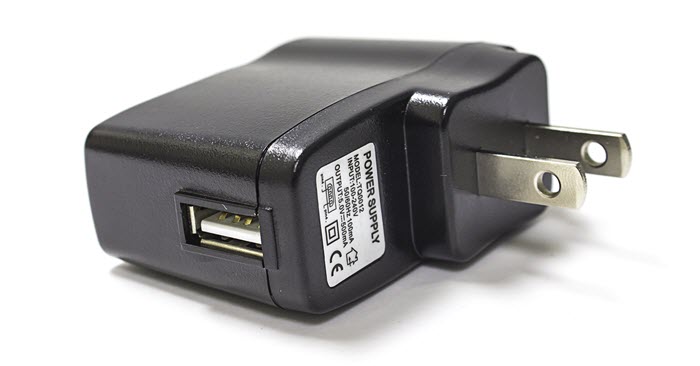 Wall Chargers
You can purchase an adapter in which you place the USB into the wall charger and then plug into the wall. This is more convenient since you can plug the charger into any outlet. The downside is it will take a little more time to charge because the power does not go directly into the battery, but rather through the adapter, then into USB charger, and finally to the battery.
Car Chargers
Similar to the adapter for the wall, the car charger is an adapter for which you can place the USB charger and then plug it into a power source in your car. That way you can charge on the go and have ready batteries with you when you are travelling. Again, the disadvantage is that the power must first go through the adapter and the USB before it reaches the battery.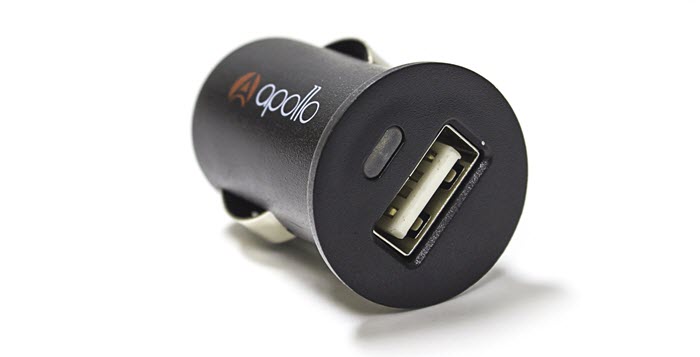 Both the wall and the car adapters also require a USB charger, so if you want to keep several chargers at home, in the car, and at work, you are required to purchase enough USB chargers to fill them all.
Personal Charging Cases
These can be very stylish and allow you to display your unique personality, along with the unique flavor of your e-cigarette. They are also handy because they can hold a charge, and therefore conveniently charge your batteries on the go.
PCCs need to be charged ahead of time. They can then store that charge until you place your e-cigs into them to recharge. That way, if you don't have a charger with you, or are unable to find a power source, you are not without battery. As long as your PCC has a charge, it can pass it on to your batteries. Of course, the downside is that the PCC's charge will eventually deplete, and thus that and the batteries will both need to be recharged directly from a power source.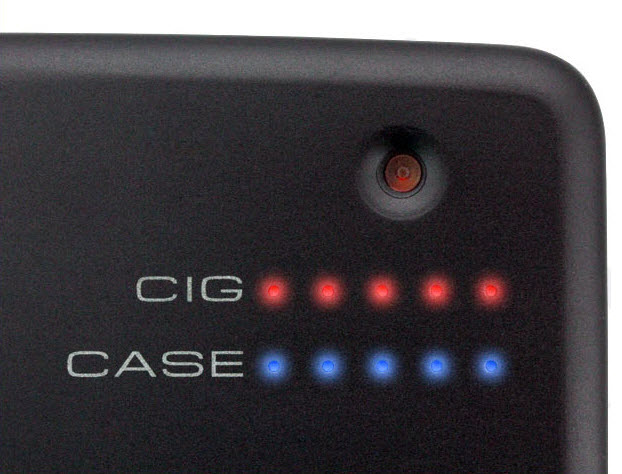 EPuffer offers a personal charging case designed to look like an actual cigarette case. This easily fits their e-cigs, which look similar to regular cigarettes. This is especially good for someone new to the vaping scene, for it is very similar to the style of smoking that they are used to. The small case will easily fit into your purse or pocket, so it can be carried around with you wherever you go. There are other designs of PCCs available as well; some personal charging cases are even designed to look like cellphones.
Multi-Battery Chargers
While it is crucial to remember that most e-cigarettes are only compatible or should only be charged with chargers made by the same brand, there are a few universal options. Nitecore and Efest are both types of brands that offer universal, multi-battery chargers.
The perk of universal chargers is that you may be able to purchase a product that is cheaper than the name brand offered by your e-cig company. However, it is still important to be wary and keep a close watch on your batteries while they charge, as there are potential risks involved.
You can purchase universal chargers that can charge two or even four batteries at one time. Each battery slot is separate and should be able to charge individual batteries separately. The batteries are usually equipped with intelligent charging circuitry, so they are able to decipher how much charge, and at what voltage, they should charge each individual battery.
They are also equipped with technology that allows them to know when the batteries are fully charged so that they stop charging. Batteries will begin to deplete and lose some of their charge as soon as the charger stops, but some chargers are equipped to recognize when a battery's charge has fallen below a certain level, and they will resume charging. The LED lights on a charger should let you know when they are done charging. Again, it is not a good idea to leave charging batteries unattended.
Some multi-battery chargers are also able to charge other electronic devices, such as cellphones, iPads, and MP3 and MP4 players. This adds to their convenience, as it decreases the number of chargers you need to bring with you, especially if you are travelling and will need your phone charger, iPod charger, laptop charger, and e-cig charger.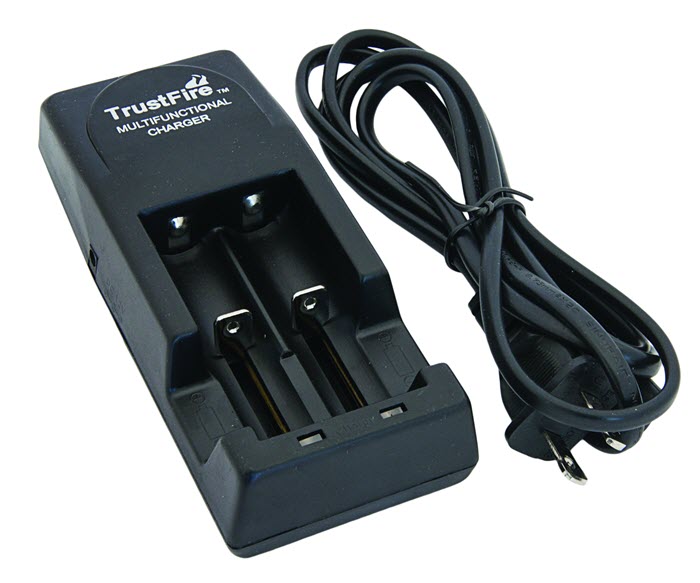 Power Cig
Some companies, such as Epuffer, have an additional option known as the power cig. Instead of needing to be charged, the power cig is an e-cigarette with a power cord attached directly to it. Equipped with a USB on the end, you can send power directly into your power e-cig by inserting the USB into your computer. That way, you do not have to wait for the batteries to charge. It is convenient if you are near your computer and able to stay there for a while. If your job requires you to remain at your desk, the power e-cig is a great option so that you do not run out the charge on your batteries and have to wait before vaping. If your job requires you to move around a lot, this option will not work well, but it is still a viable option for working at home.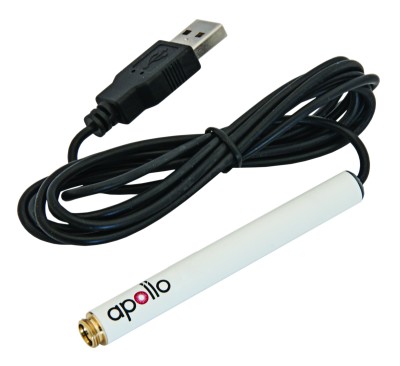 E-Cig Chargers
Decide on your brand and type of e-cigarette first before choosing a charger. This will help you decide what type of charger to get. Most people keep a car adapter in their vehicle, several wall adapters at home, and a charger for the office where they work. Remember that all of these require separate USB chargers to make them work. Along with personal charging cases, it is possible to keep charged batteries available at all times, so you never have to be without your e-cigarette.
Remember to watch batteries as they charge, and be very careful when mixing brands of batteries and chargers. There are many options in the field of e-cigarettes, and the more experienced at vaping you become, the greater your options are.