But what can you use to vape with in these vape pens? Depending on the brand, you can vape with your favorite flavored e-liquid in these vape pens. Others allow you to vape using essential oils or even dried herbs. The result is that you can have different flavors and vaping experiences with one small and thin device. However, there are plenty of options even within the world of vaping pens. So one must make sure to match the device with your personal vaping habits.
One such example is the VaporFi Stratus, which is an herb vaporizer pen. It provides an innovative temperature control. As well, the device is built to hold approximately 1.5 g of loose tobacco or other herbs. Thus, the device can accommodate even the most intense vaper.
Another option is the echo disposable e-cig from ePuffer. This e-cig device is a thin and elegant option that comes in three different flavors. However, the downside is that the throat hit is not as strong as with more traditional e-cigarettes. Therefore, if one is looking for a larger throat hit, then one would want to consider a larger device with a more significant kick or throat hit. One is also limited in the number of flavors, so for those that prefer to experiment with different tastes and nicotine strengths, this pen might be a bit limiting. Still, the overall construction and vaper production is solid for a thin device.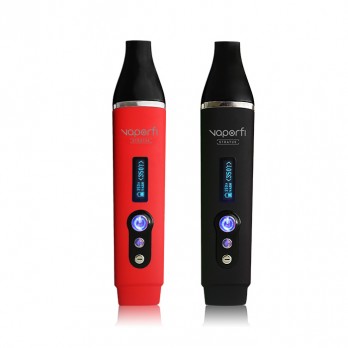 In choosing one of these vape pens, it is important to understand both the pros and cons of this particular device. Vape pens are a discreet way to carry on your vaping habit without carrying several miscellaneous parts and accessories. One simply needs to carry a fully charged vape pen. On the other hand, a heavy vaper might find that the vape pen is not enough e-liquid to make it through the day. Yet for those who choose to vape on a lighter scale, they can find that the vape pen is more than effective in handling their vaping demands.
These pens typically come with a battery that can handle a day's worth of vaping without needing to be recharged, but the battery itself cannot necessarily be switched out for a fully charged one. Therefore, it might be important make sure that you have at least two vape pens so that one can be charging while one is in your pocket for use.
When it comes to vape pens, there are quite a few options. Still, as with any non-tobacco vaping option, you need to match the device to your own personal vaping habits.