0 nicotine e-cigarettes are completely and 100% free of nicotine. They are meant to be used by all – new users, experienced users, and those transitioning over from traditional tobacco cigarettes, pipes, or cigars. 0 nicotine actually refers to the e-juice or vape liquid. This means that when the vaper is inhaled there will not be any nicotine delivered because there's no nicotine additive mixed in with the e-juice.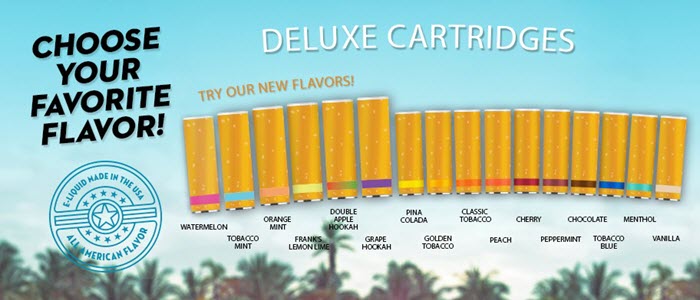 Why Buy a 0 Nicotine E-Cig?
If you are the person who has transitioned to e-cigarettes in hopes of eventually quitting the addictive chemical known as nicotine — which attributes to cravings and withdrawals — then your goal is to eventually make it to 0 nicotine. When smoking a 0 nicotine e-cig, you can simply sit back and enjoy vaping for what it is. There's no craving that needs to be met and no negative side effects such as withdrawal. When initially choosing an e-cig to eventually quit smoking, it's best to start with some form of nicotine e-juice as this will prevent you from not enjoying your experience and keep you from experiencing nicotine withdrawal. This should not discourage you though, as you can still meet your final goal of quitting, but you can now do it gradually rather than "cold turkey." You should slowly decrease the level of nicotine in the e-cig until you get to 0 nicotine.
Once you're at 0 nicotine, then it's up to you to decide whether or not you want to continue smoking non-nicotine e-cigs. The upside of 0 nicotine e-cigarettes is that you can continue to enjoy smoking with your favorite activities, such as drinking alcohol, sipping a warm cup of coffee, driving into work, and after meals. And you will no longer feel that craving to satisfy a nagging need that only worsens until it's been met. No longer will you feel like smoking has become a chore. Instead, you can continue to enjoy smoking in the same manner as you did when you first choose to successfully transition down to 0 nicotine e-cigs.
If you are a person who is looking to start out with vaping but is worried about experiencing addiction and withdrawal, then 0 nicotine e cigs are the best approach. You will not experience any addiction or withdrawal, and you are free to start-up, quit, and restart whenever you want. 0 nicotine e-cigs are the best way to try smoking without getting addicted.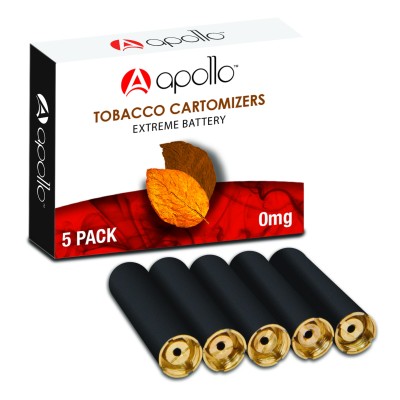 What are the Benefits of Smoking 0 Nicotine Electronic Cigarettes?
One of the major benefits of smoking a 0 nicotine e-cig is that you won't experience any of the addictive elements associated with nicotine, such as withdrawal or cravings. Additionally, you will never become addicted to e-cigarettes because nicotine is what makes them addictive. The same goes for traditional tobacco cigarettes. Without nicotine, there are no chemicals present in cigarettes or e-cigs to cause addiction.
Nicotine is also toxic when consumed in high doses, so if you're not smoking something with nicotine, then you don't need to worry about consuming too much and potentially risking fatal injury to yourself. In contrast to those who choose to smoke 0 nicotine e cigarettes, those who smoke very high levels of nicotine e-cigs will have to be wary and cautious of overdose.
What is Nicotine Withdrawal Like?
There are many emotional and physical responses that your body undergoes when it's experiencing nicotine withdrawal. Some emotional responses may be anger, anxiety, and depression. Some physical responses to nicotine withdrawal include rapid heartbeat, sweating, stomach ache, and flu-like feelings of achiness and fever. One of the biggest physical responses to nicotine withdrawal is hunger, which is the leading cause as to why those that quit smoking nicotine riddled products gain weight. Additionally, the user has also developed a sense of comfort and created a habit from the motion of putting the hand to the mouth. This is caused by the bodies' physical and mental response to the nicotine. If this is an issue that users find difficult to overcome, then they can smoke 0 nicotine e-cigs. These will continue to provide the same comforting feeling as regular cigarettes, but they will prevent the user from taking in any nicotine, thereby enabling them to meet their goals of quitting. This motion of hand to mouth that has provided comfort will continue to do so, thus preventing the person from overeating. This means that they are less likely to gain weight, and the absence of this side effect could further encourage the person to quit and stick with it.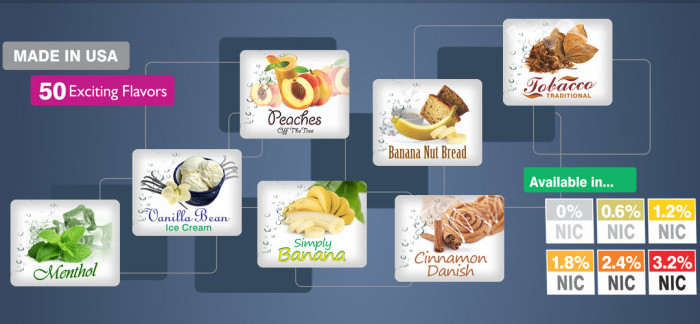 Does 0 Nicotine have any Effect on the Flavor?
No, in fact it's likely that you'll experience increased flavor since you won't have the back of the throat sting and rush feeling as is present with nicotine e-cigarettes. All that will be inhaled is pure e-juice flavoring that consists of a handful of ingredients (propylene glycol PG, vegetable glycerin VG, and flavoring). Apollo E-Cigs provides many options for those who want to smoke a 0 nicotine e-cig. They have more than 50 e-juice flavors that come in both disposable cartridges and refillable vaporizers. You won't even notice that you're smoking a 0 nicotine e-cig except that you won't experience addiction and withdrawal. Check Apollo E-Cigarettes's review.
Conclusion
0 nicotine e-cigs, also known as nicotine free e-cigarette,s are beneficial to those who want to smoke without risk getting addicted or for those who are in the process of quitting. For those who are in the process of quitting, it has been a gradual transgression downwards from regular nicotine like that found in tobacco cigarettes to no nicotine. This is beneficial to the person who is quitting because it allows for the person to slowly decrease their nicotine intake and it prevents withdrawal from occurring. This makes it easier on the person quitting and leads to a higher success rate of actually quitting nicotine and smoking — if that is what one desires.
If you haven't found the right vaping device for your needs, check out our best vaporizers or our best e-pipes pages.